Las Terceras achieves 9 awards at the World Cheese Awards 2021
Las Terceras manchego cheeses have been recognized with 9 medals in the latest edition of the World Cheese Awards, which this year took place in the Asturian city of Oviedo. Our PDO Manchego cheeses have been selected in their respective categories for their quality and value, standing out from a wide range of dairy products from more than 40 countries.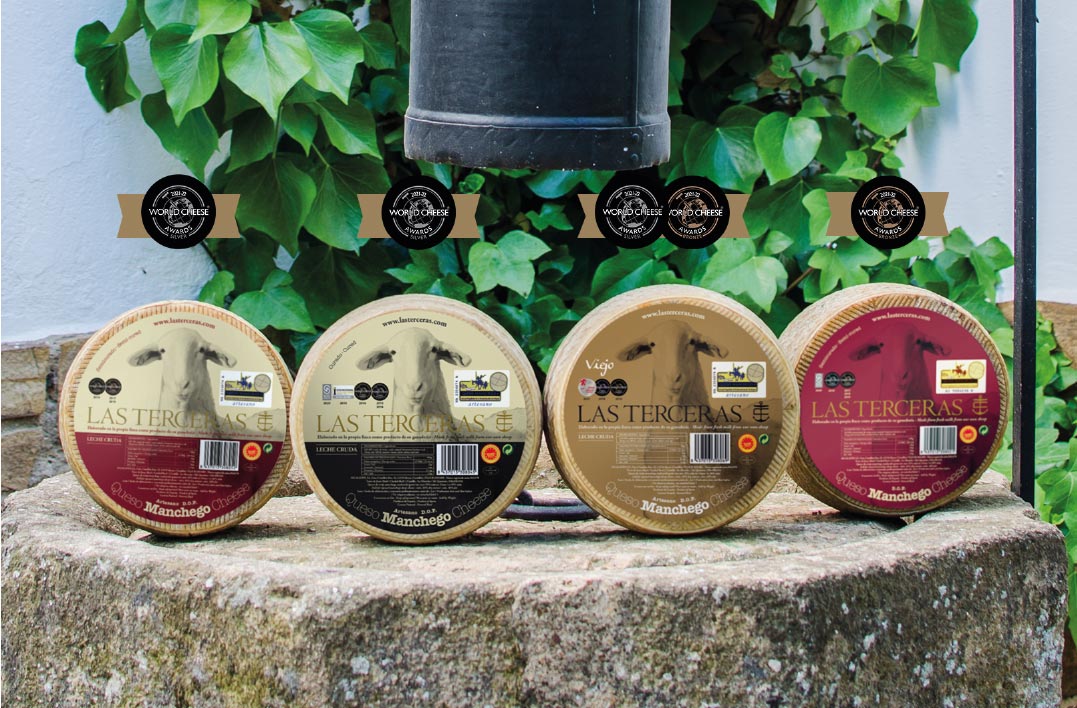 The great winner has been our Aged Artisan Manchego Cheese PDO, which has obtained four medals in total, one Silver in the category of Hard-Cured Manchego Cheese, and three Bronze medals in the categories of Hard ewes' milk cheese plain; Cheese with Denomination of Origin previously awarded, and Hard-Cured Cheese with a production of less than 2t.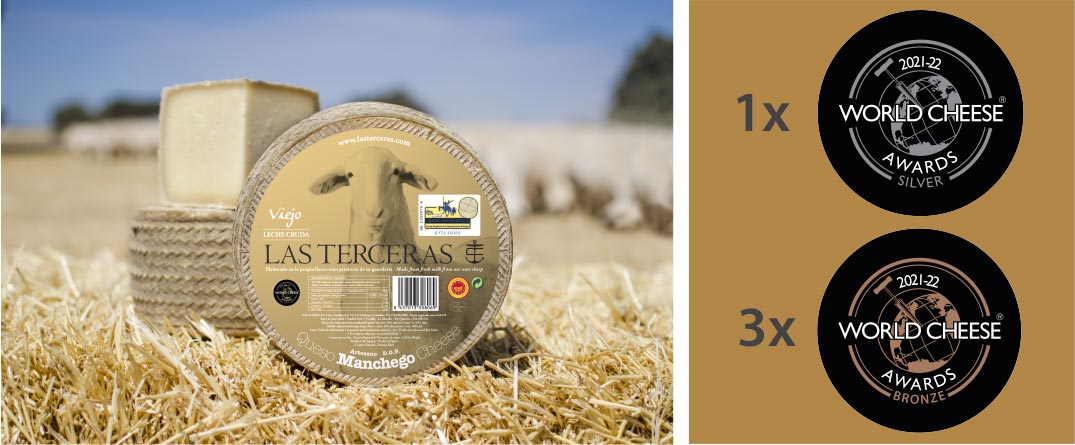 In addition to these four medals, there are two Silver awards for our Hard-Cured Artisan PDO Manchego Cheese as Cheese with previously awarded Designation of Origin, and Hard ewes' milk cheese plain. Also a Silver medal for our Semicured Artisan Manchego Cheese PDO within the category of Semicured Sheep Cheese. And finally, the Semicured Pasteurized Manchego Cheese PDO, with two Bronze medals for Semi-mature Cheese with a production of less than 2t. and for Semi-hard ewes' milk cheese plain.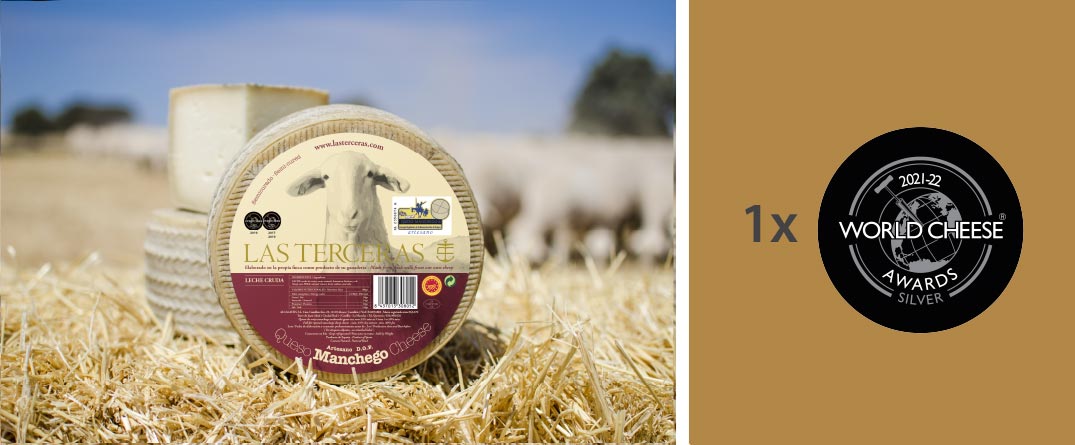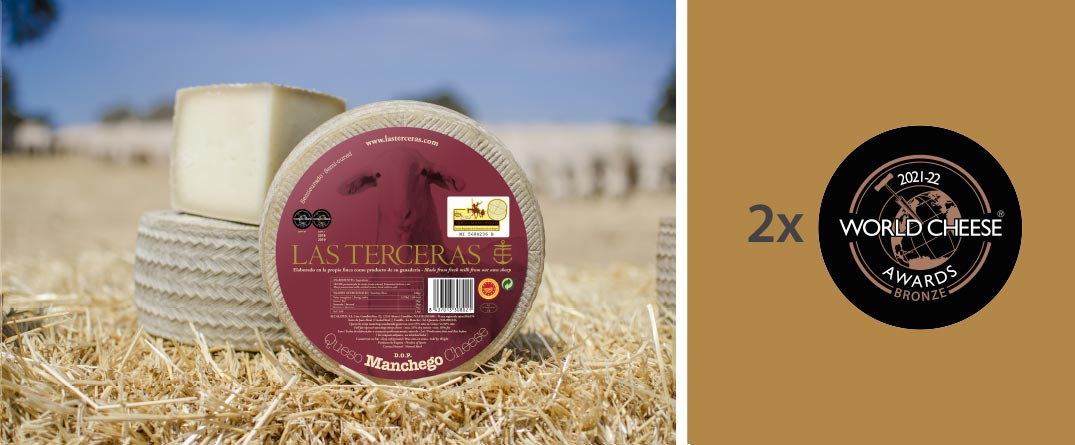 With these awards, Las Terceras Manchego PDO cheeses now have a total of 31 national and international medals in their record.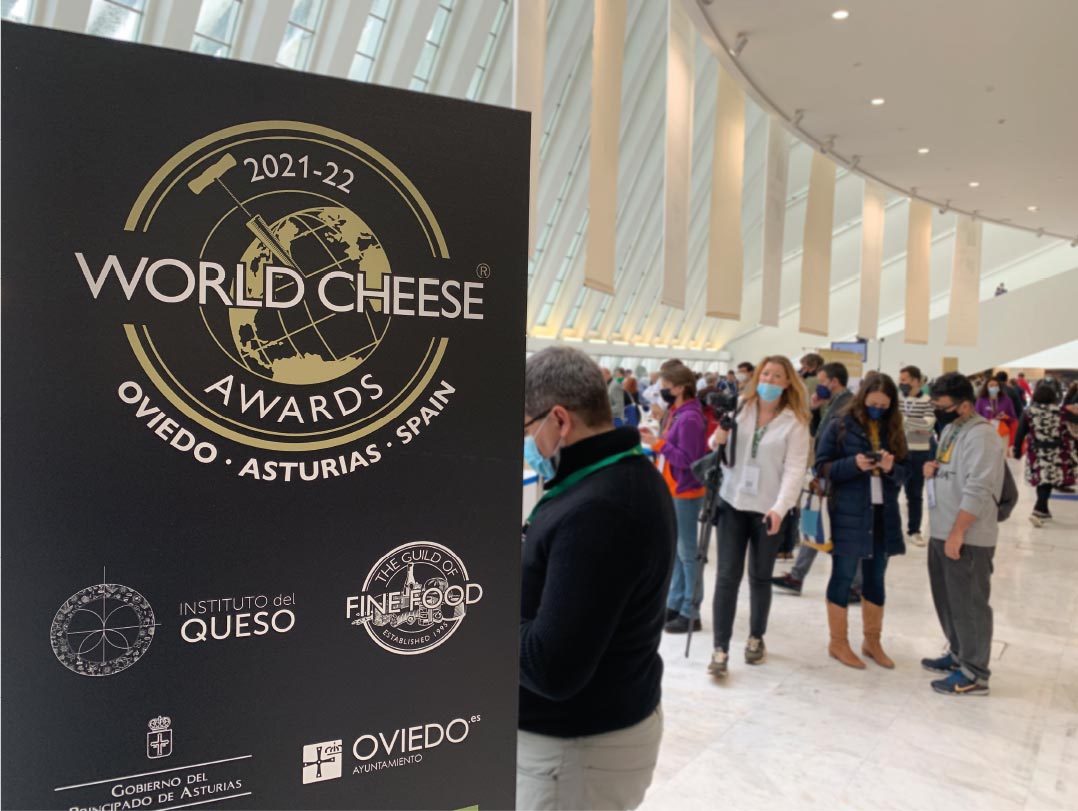 The World Cheese Awards is the most internationally recognized cheese contest. In this 33rd edition, more than 4,000 cheeses from the five continents have participated, being the task of the jury, made up of around 250 cheese experts from all over the world, the mission of evaluating and qualifying the best of this edition of the contest.