Las Terceras celebrates a Manchego Cheese tasting
This week we celebrated in Las Terceras a blind tasting of Manchego Cheeses with Protected Designation of Origin. A blind tasting consists of interpreting the sensations that we receive through our senses, without prejudice of brands or prices, to assess only the objective aspects of the product, for example its external appearance, its texture, flavor and aroma, the persistence of the cheese and its aftertaste in the mouth.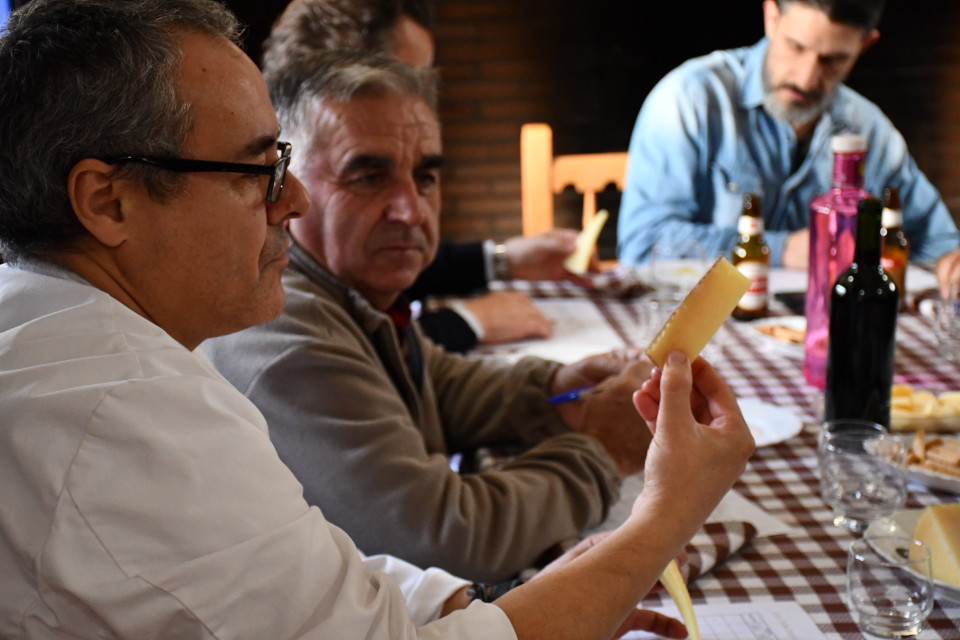 On this occasion, six Manchego cheeses from different brands were tasted, among them, our Las Terceras Manchego cheeses D.O.P., in order to determine the quality of our cheeses with respect to our competency, based on different quality standards.
The participants of the tasting were members of our farmhouse, among them were our head shepherd, our cheese makers, and Mario Román, a Manchego cheese expert.