The Super Golden Cheeses of Las Terceras
Las Terceras Hard-Cured Manchego cheeses P.D.O. have been recognized with two Super Gold medals in the World Cheese Awards 2016 which took place in San Sebastian this week.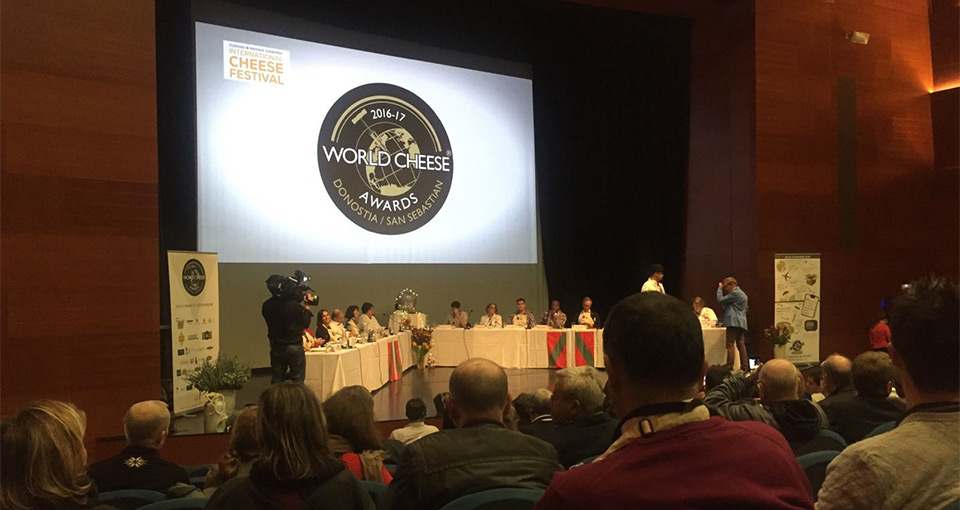 The results obtained were as follows: our Hard-Cured Artisan Cheese (elaborated with raw milk) has been recognized with the Super Gold medal on the Manchego Curado category and also with a silver medal as a hard cheese elaborated in small farms; our Hard-Cured P.D.O. cheese has won the Super Gold medal in Hard ewes' milk cheese plain category. Finally, our Manchego Reserva Artisan cheese has won a gold medal as a cheese that has been awarded a Denomination of Origin. Four medals in total that suppose a great recognition to the quality of our work.

The World Cheese Awards has celebrated this year its 29th edition. An edition which had already witnessed a record number of over 3,000 cheeses participating and more than 250 experts which have assessed the quality of the cheeses involved.
Las Terceras we are very proud of all our cheeses and of all the equipment that has made possible to obtain these prizes.