Presentación del queso manchego
PREPARATION
We suggest having the cheese board ready 30 minutes before serving to the guests as the ideal moment to taste the cheese is when it reaches a temperature range of between 16 º and 18 º.
For tasting is advisable to start with the mildest cheese and end with cheeses that boast a more intense aroma and flavour in order for the palate not to be over saturated and to appreciate the best of all flavours.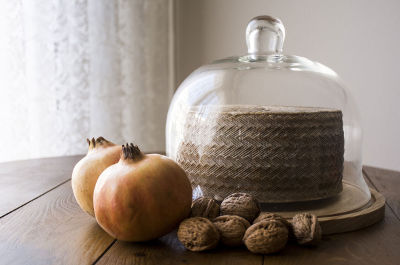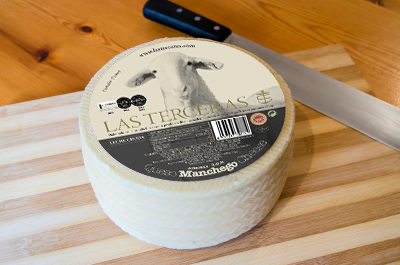 PRESENTATION
Once we have the cheese cut into equal slices, it should be presented according to its intensity from low to high with sufficient space between them so that the taste does not mix and each variety should have a knife for each cheese to avoid the fusion of flavours.
The cheese can be decorated with red fruits such as blackberries, cherries, raspberries, dried fruits, hot peppers or jams... If you prefer we can accompany it with crackers or bread always separated from the cheese.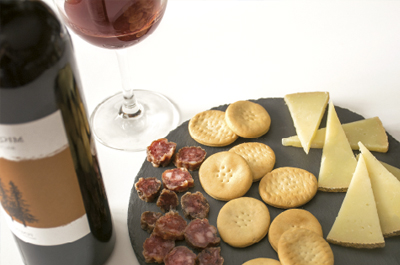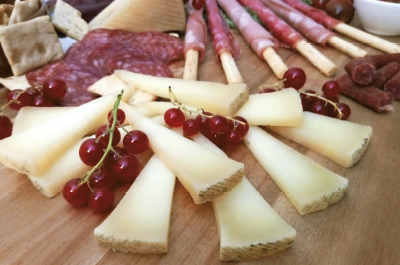 ELABORATING A TABLE OF CHEESE
The first thing to consider in preparing a cheese board is the table itself and it is advisable that it is large enough to allow sufficient space between the cheese and it is made of beech, olive or bamboo. We also recommend that it is previously cured with either mineral oil, sunflower, olive or flax oil so that the cheese does not absorb the aromas from the wood and also to avoid creating any bacteria.
When composing the presentation of the cheeses it is best to arrange them with the most intense flavour in the centre and the softer milder ones gradually arranged around the outside.