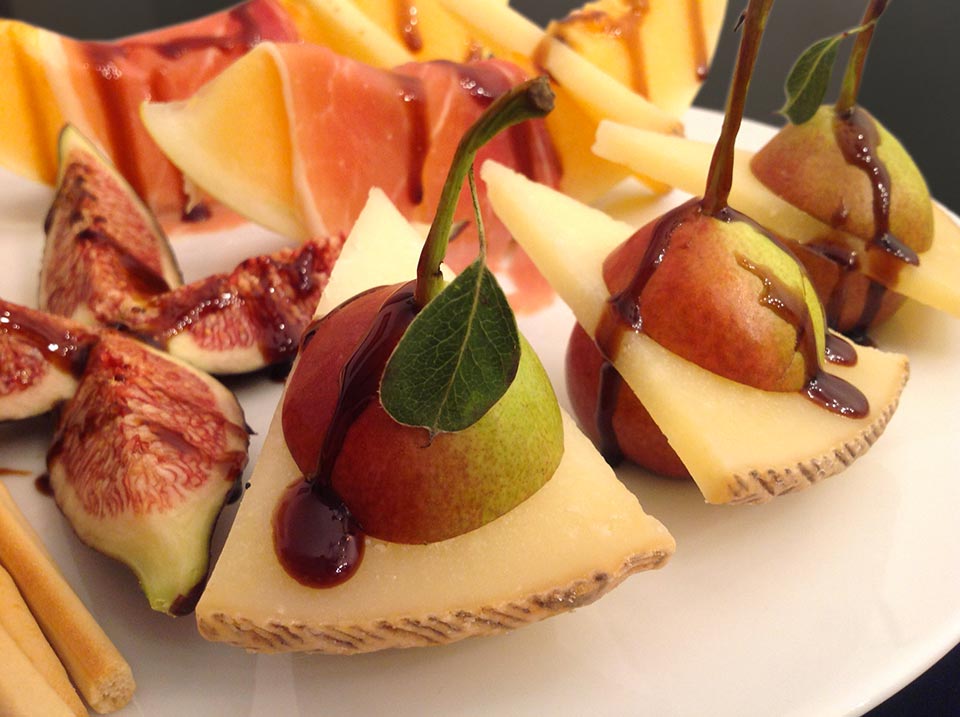 Antipasto with Manchego cheese Las Terceras P.D.O.
Recipe with manchego cheese

INGREDIENTS
Fruit of different types (watermelon, pears and figs in our case)
Iberian Ham cut into very thin slices
Bread sticks
Balsamic vinegar
PREPARATION
Cut the ingredients to taste and place, trying to get sweet-salty contrasts. Serve and accompany with a few drops of balsamic vinegar.