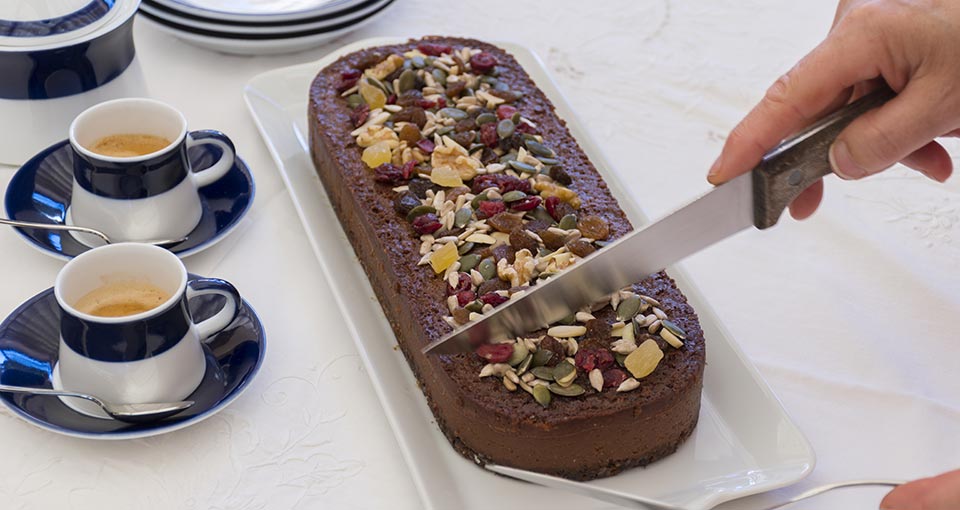 Cake of Chocolate and Las Terceras semi-cured cheese

INGREDIENTS
For the base:

200 gr. Digestive cookies
40 gr. cocoa
150 gr. Butter

For the dough:
PREPARATION
Prepare the cream cheese in advance: We grated 400 gr. of Las Terceras semi-cured cheese and heat over low heat in a saucepan. Meanwhile, add 400 gr of thick cream. When the cheese is dissolved, mix the two elements with a mixer. Let cool and reserve in the fridge.
Preparation of the cake: Preheat the oven to 150º. Crush the cookies and mix them with the cocoa and the melted butter. Cover the base of a removable mold. Add the cookie dough and spread it through the base. Bake for approximately 14 minutes, remove from the oven and let cool.
Beat the cream cheese with the vanilla and sugar until you get a smooth cream. Add the eggs one at a time to the mixture. Meanwhile, melt the chocolate in a bain-marie and allow it to warm up.
Add the melted chocolate to the mixture and pour the mixture into the mold on top of the cookie base. Put the cake in the oven in a bain-marie for 50 minutes. Allow the cake to cool and reserve in the refrigerator for 12 hours. Unmold it and decorate it to taste with nuts. Serve cold.