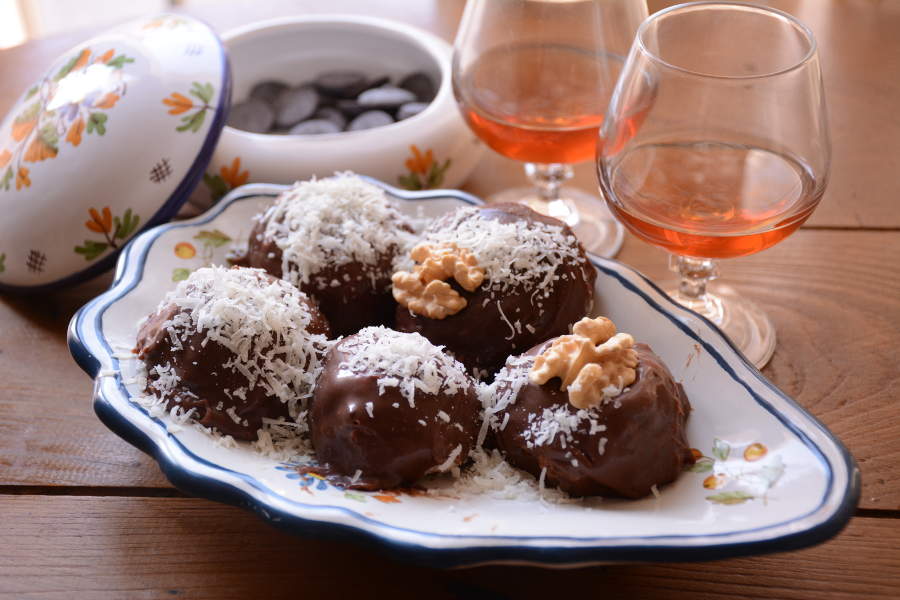 Chocolate and Manchego cheese P.D.O. Las Terceras pralines

INGREDIENTS
PREPARATION
Mix the walnuts, the grated manchego cheese and the cream cheese with the help of a mortar. Add the cinnamon and sugar and mix well. If it is too thick add two tablespoons of fat milk. Make small balls with the mixture and place them on baking paper. When we have all the mixture we put them in the freezer for an hour and a half.
Meanwhile, we melt the milk chocolate in the microwave or in a water bath, and when we see that it is almost melted and without lumps, we reserve it.
We take the balls out of the freezer and carefully bathe them one by one in the chocolate. We can decorate the balls with nuts or with more grated cheese. Place in the freezer in an airtight container until the moment of serving.