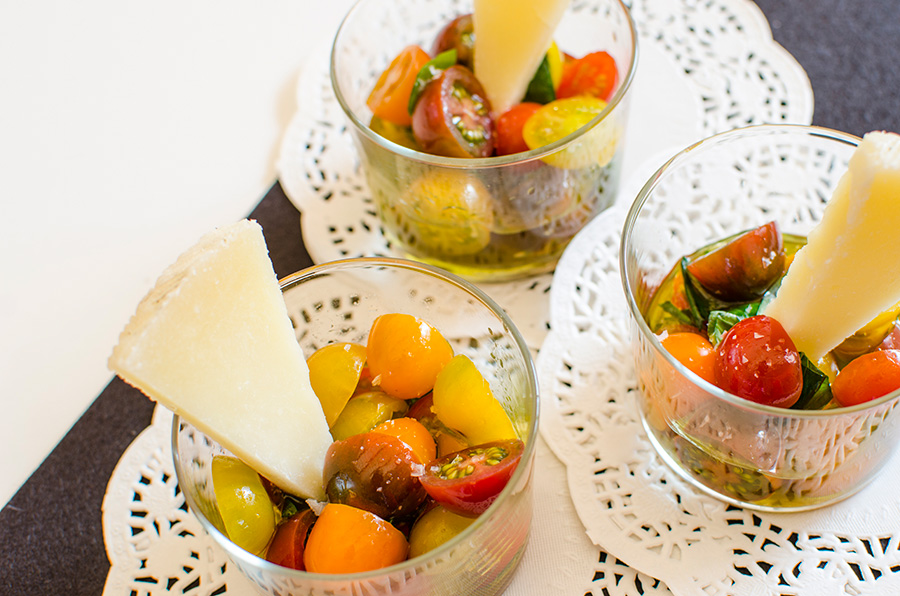 Cocktail of colorful cherry tomatoes and Manchego Cheese P.D.O. Las Terceras

INGREDIENTS
Virgin olive oil.

Cherry tomatoes (red, yellow and orange).

Basil leaves

Las Terceras semicured manchego cheese P.D.O.
PREPARATION
Clean the cherry tomatoes, cut them and put them in small glasses. Dress every glass with salt and olive oil. Then, prepare triangular cheese slices and add the basil leaves to the glass to enhance the taste.
A Mediterranean and refreshing aperitif to enjoy the last days of summer.