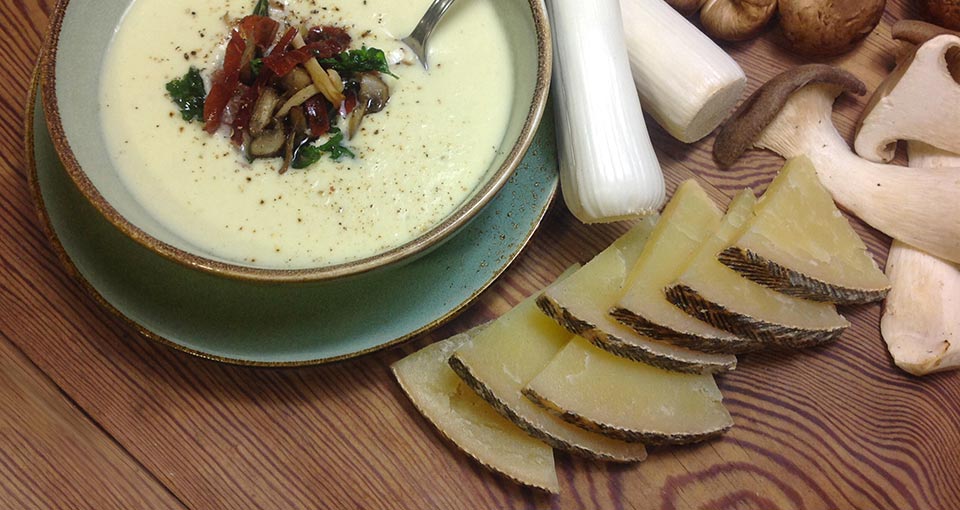 Cream of leeks and Las Terceras aged Manchego cheese PDO

INGREDIENTS
For cream of leeks:
To accompany:
Olive oil
Mixed mushrooms
Tender garlic.
Ham very thinly sliced
Parsley
Salt
PREPARATION
Preparation of the leek cream:
-In a casserole melt some butter and put the chopped leeks and previously cleaned.
-We grate or chop the old Manchego Las Terceras cheese and add it to the casserole together with the cream. Let it simmer for a few minutes, stirring often to melt the cheese and add the chicken broth. Let it cook for 15 or 20 minutes.
-Add salt and pepper.
-We crush it finely.
-It is served warm, neither too cold nor too hot.
Accompaniment preparation:
-We put some oil in a paella and when it is hot, add the ham. Let it toast lightly and add the mushrooms, garlic and parsley. We rectify salt.
-Decorate the cream to taste.