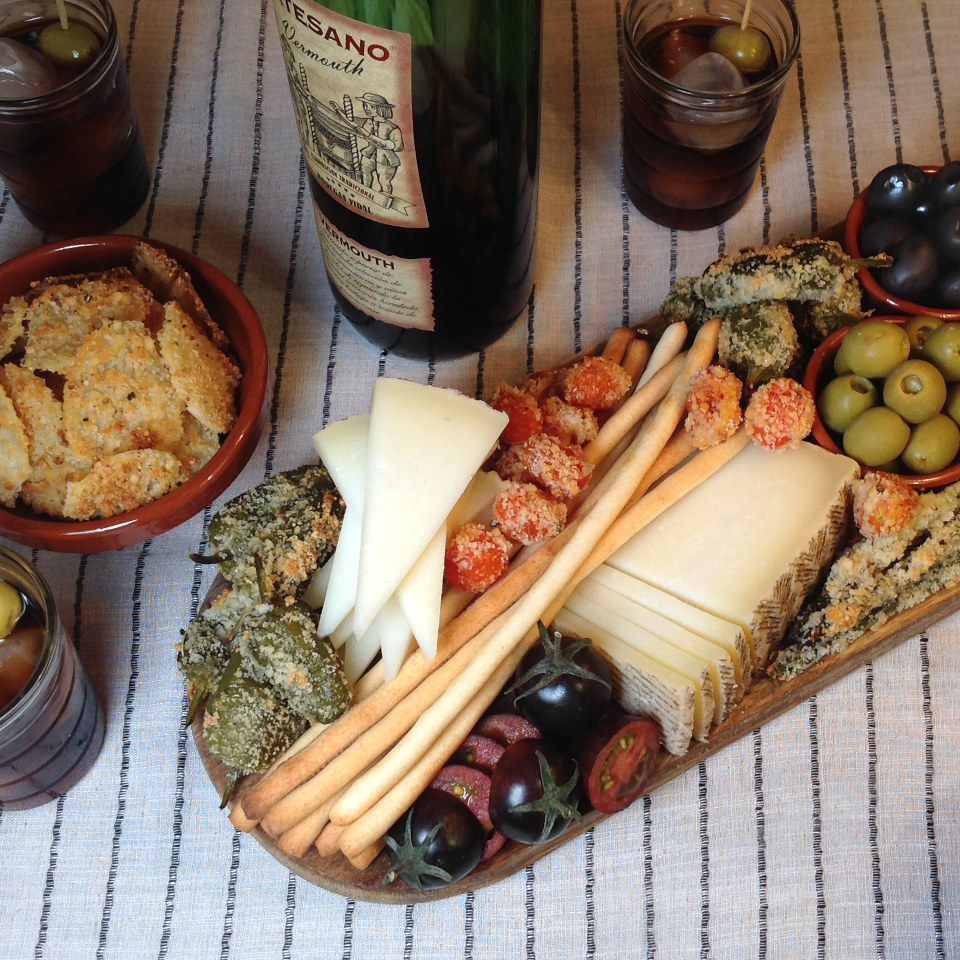 Crunchy baked vegetables with cured Manchego cheese Las Terceras P.D.O.

INGREDIENTS
200 gr. of Las Terceras Manchego hard cured cheese PDO.
3 egg whites.
100 grams of breadcrumbs.
100 grams of wheat flour.
Whole grain ground pepper.
3 teaspoons of rosemary.
3 teaspoons of oregano.
Salt.
Vegetables to taste: wild asparagus, cherry tomatoes, padron peppers, potatoes and sliced onions.
PREPARATION
Beat the egg whites in a bowl.
Mix the cheese, flour, breadcrumbs, spices and salt in another bowl.
Coat the vegetables with the egg whites and then with the cheese mixture.
Place the battered vegetables on the oven rack at about 220 gr.