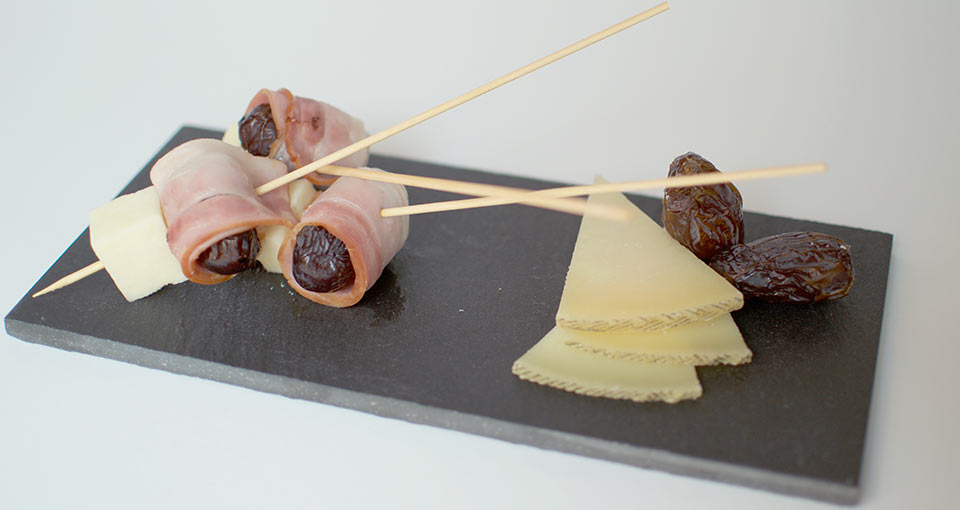 Dates with Bacon and Las Terceras Cheese P.D.O.

INGREDIENTS
Boneless dates (natural)
Thin slices of Smoked Bacon
Wooden sticks
PREPARATION
Wrap each date with a thin slice of bacon and hold it with a wooden stick. In the pan, sauté the bacon with little oil until they are to taste. Finally, add a taco of Manchego cheese to the stick and serve.
We can also introduce a walnut inside the date to add another texture.