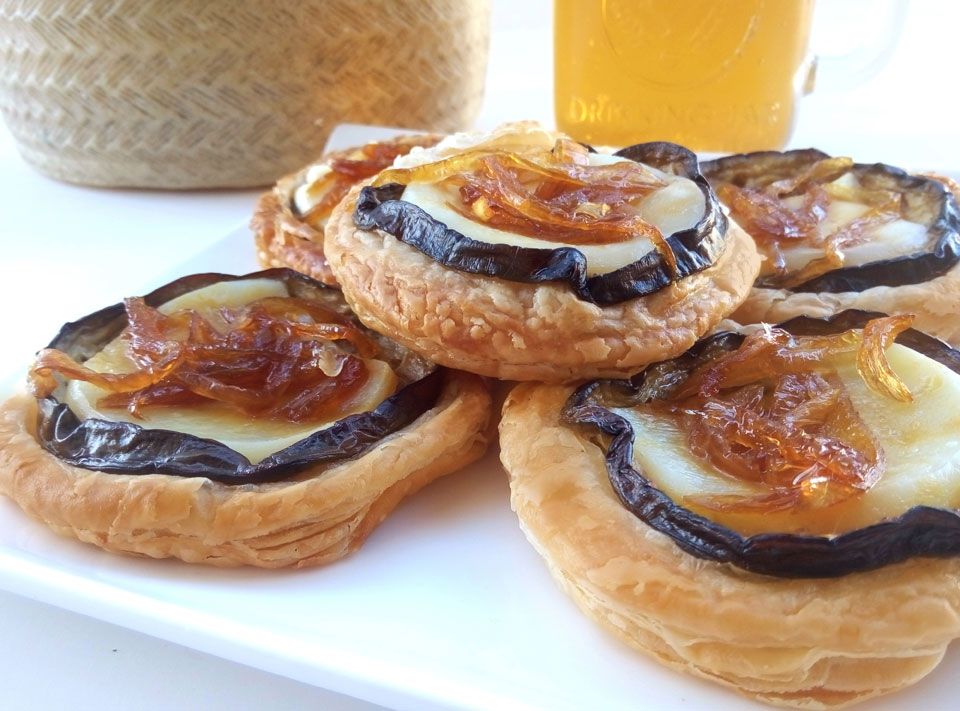 Eggplant with Las Terceras Manchego cheese P.D.O. puff pastry and caramelized onion

INGREDIENTS
Onion
Eggplant
Brown Sugar
Puff pastry
Salt and olive oil
PREPARATION
First, we cut the onion into thin slices and add them to the skillet with olive oil and salt and a teaspoon of brown sugar. Stir slowly to simmer until they are caramelized (about 30 minutes).
Then we cut the eggplant into slices and cook them briefly until they are little brown.
We spread the sheet of puff pastry and we cut circles of a similar size to the eggplants. Preheat the oven to 180º. Cover a baking sheet with baking paper and place the puff pastry circles separated from each other so that they do not stick together. Add a slice of eggplant on each puff pastry and bake for 15-20min. Meanwhile, we cut the manchego cheese into circles of a size and thickness similar or less than the slice of eggplant.
Put some caramel (cooked with the onion) on the eggplant slice, and add the cheese and a spoonful of caramelized onion and continue baking for a few more minutes, until the cheese melts (according to taste).