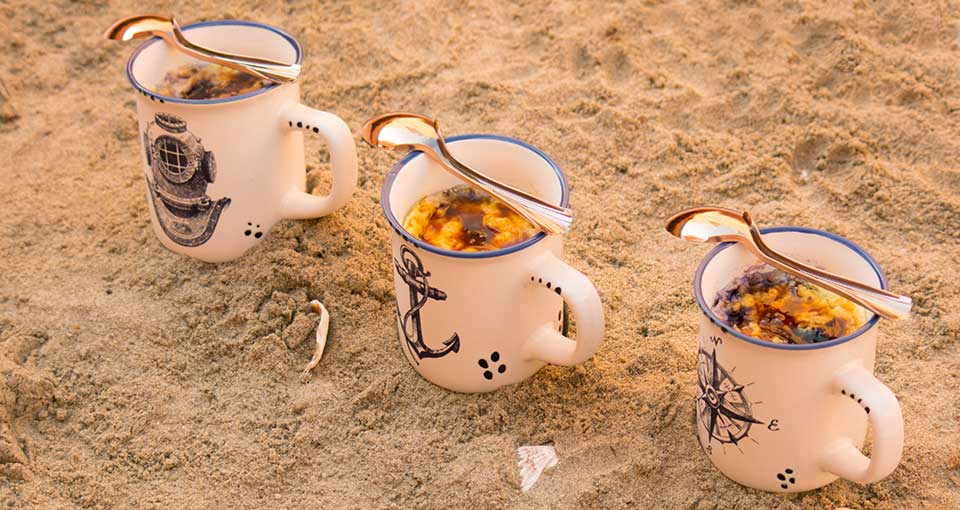 Flan a la cup of Manchego Cheese Las Terceras D.O.P. and blueberries

INGREDIENTS
250 gr. Curd
200 gr. fine striped Las Terceras semi-cured Manchego cheese
150 gr. thick cream
2 eggs
100 gr. icing sugar.
The juice of half a lemon
Liquid caramel
10 blueberries per cup
1 tablespoon flour
PREPARATION
Mix the curd, the cheese, the cream, the eggs, the icing sugar and the squirt of lemon juice with the blender. We beat it and let it rest for half an hour. We wash the cranberries and mix them with the flour.
We introduce inside each cup a bit of caramel, add the mixture ¾ cup parts, add ten cranberries per cup mixed with the flour, and microwave at 800w power.
To curdle the flan without boiling, you have to cook it little by little, with periods of rest interspersed. That is: we cook it for two minutes at 800w. We rest a minute. We return to cook it for a minute and let it sit. And we repeat the operation until we see that it has set.
These are the steps for a cup only, and you have to be careful not to spill the contents. Once it is ready, we let it sit in the fridge 24 hours and enjoy.