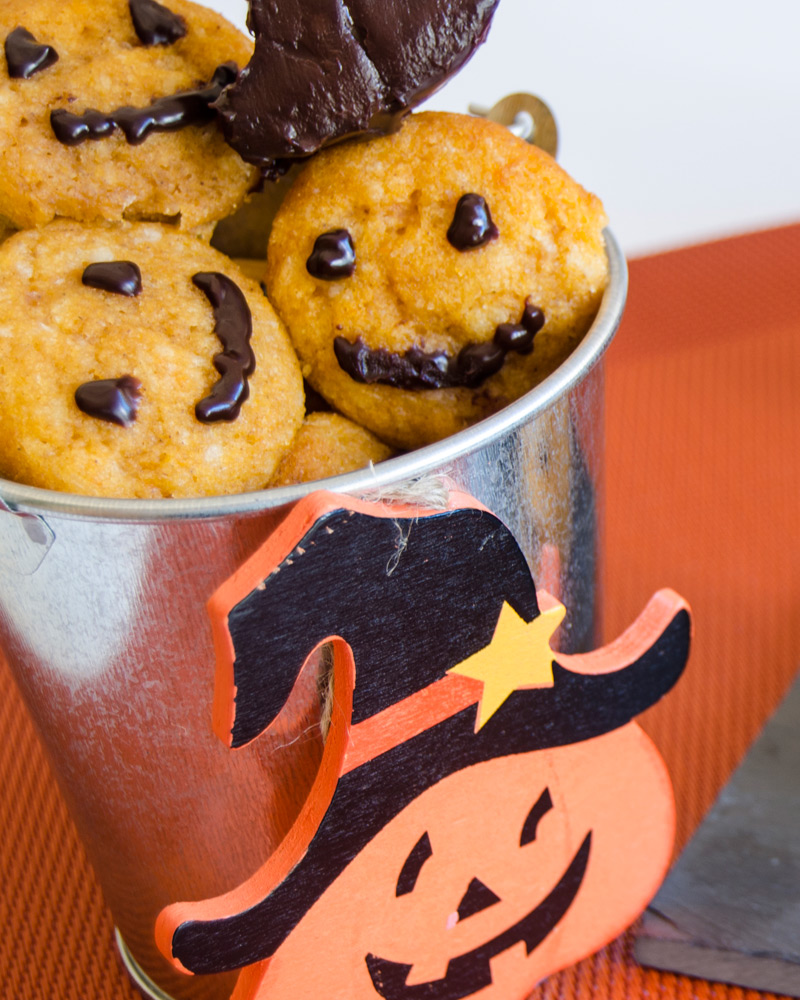 Pumpkin Cupcakes

Ingredients:
For the dough:
Preheat oven to 180 degrees
Roast the squash in the oven, cool and crush . Mix the milk with the vanilla , add sugar and crushed pumpkin and beat until a dough forms. Gradually add the eggs one at a time , stirring constantly until a smooth dough.
In a bowl sift flour , baking powder, ginger and cinnamon. Incorporate it to previous mass. Then add semi-cured manchego cheese Las Terceras P.D.O. and mix with a spatula.
Next, divide the dough into cupcake tins until cover ¾ parts of molds and bake for 20 to 25 minutes until the dough rises and remains consistent. Cool the cupcakes.
For the chocolate coating:
200g chocolate dessert
100ml cream
50g of butter
Melt cream with chocolate in a bain marie. Remove the pot from heat and add butter .
Decorations:
Cover cupcakes with couverture chocolate to form the faces. Make the hats with cheese covered in chocolate.
Those who do not wear hats are decorated with clove.