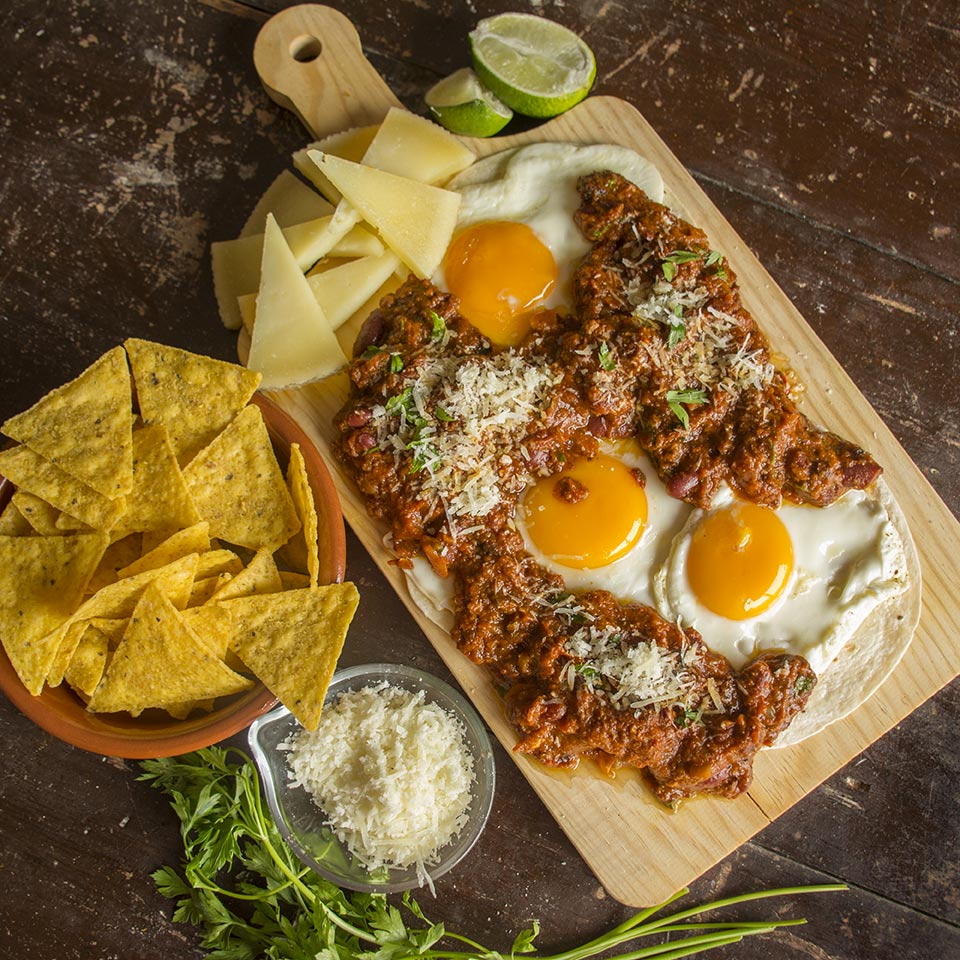 Huevos rancheros with Las Terceras Manchego cheese
A classic Mexican breakfast recipe made with Las Terceras Hard-Cured Manchego Cheese.

INGREDIENTS
3 large corn tortillas
1 red pepper
1 green pepper
1 onion
1 garlic clove
1 tomato
Tomato sauce
3 eggs
Cooked pinto beans
chopped fresh cilantro
ground cumin
Salt
Olive oil
Optional: 1 serrano chile for the spicy touch
PREPARATION
Finely chop the red pepper, green pepper, onion, tomato and garlic clove. Sauté them in a little olive oil in a large skillet on medium heat. Add a little salt, cumin and the finely chopped chile (optional). When the sauce is at the cooking point, add the tomato sauce, the cooked beans, and also a few tablespoons of Manchego Cured Cheese Las Terceras fine grated to the sauce. We remove it and reserve hot.
Meanwhile heat the tortillas, one by one in other pan, a minute or two on each side. We remove them and reserve them hot.  Then, fry the three eggs to your preference.
Finally, we serve in a food platter as follows: First we place the tortillas. We add the fried eggs over them, and finally, we add the sauce around the tortillas, chopping the fresh cilantro and throwing it on top. As a final touch we can add more Manchego Las Terceras cheese grated to taste.