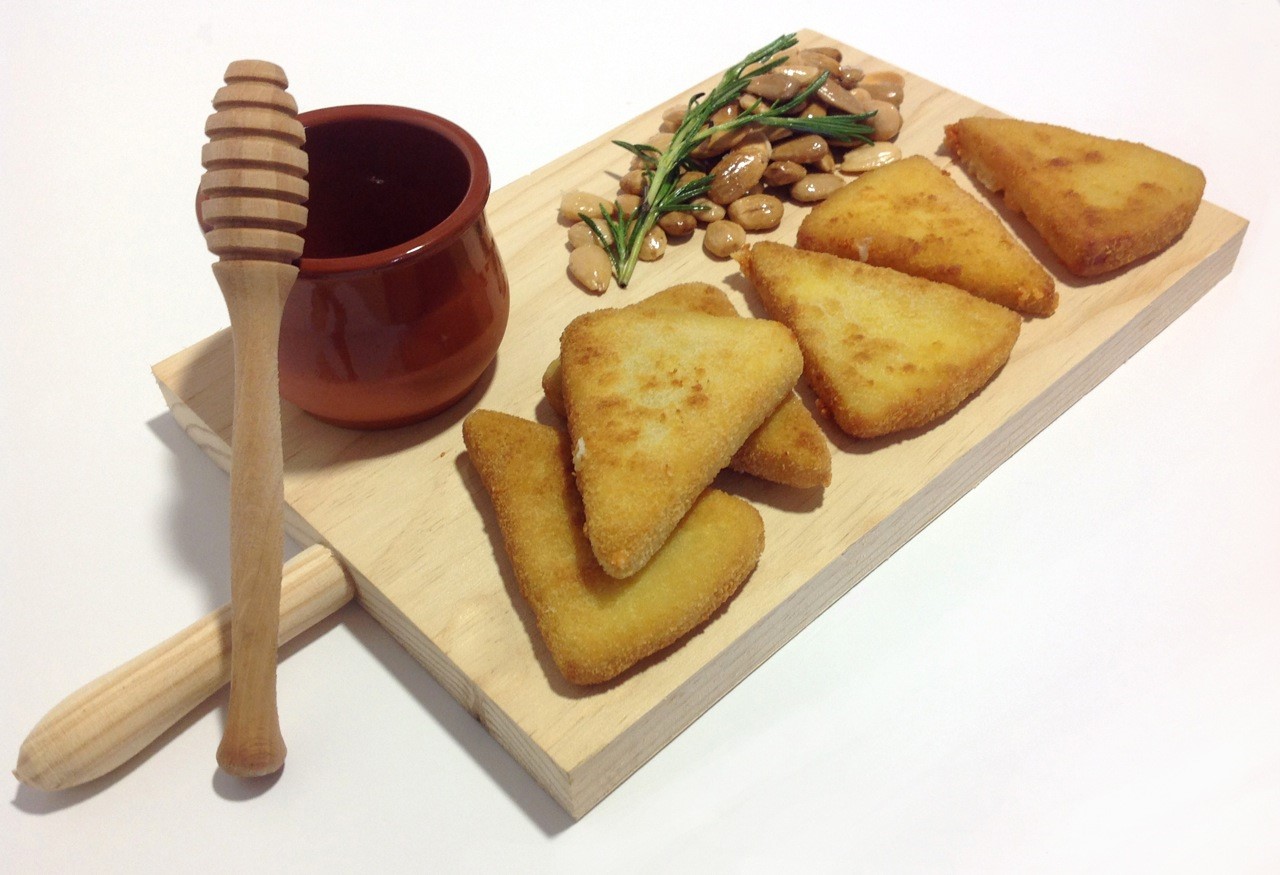 Las Terceras breaded cheese with honey and rosemary

INGREDIENTS
Egg
Bread crumbs
Rosemary
Honey or jam (to taste)
blanched almonds
Oil and salt
PREPARATION
Cut some manchego cheese wedges of about a finger thick. The rind of Las Terceras cheeses is natural so there is no need to take it off.
Beat an egg and coat the wedges in the egg and the bread crumbs a couple of times before frying them in order to get a crisp wrapper. Wrap wedges separately in transparent paper and keep in the freezer for about two hours to freeze, thus at the time of frying the wedges they wont melt and will maintain the triangular wedge shape.
Meanwhile, put the rosemary to fry to leave the impregnated essence in the oil and remove to prevent burning. In the same oilfry the peeled almonds and when they are golden brown, remove to a plate with kitchen paper to absorb the remaining oil. Salt to taste and reserve.
We fry the cheese until they are golden brown and retreat the batter on a plate with kitchen paper to drain the oil. Eating warm accompanied with honey and the fried almonds.