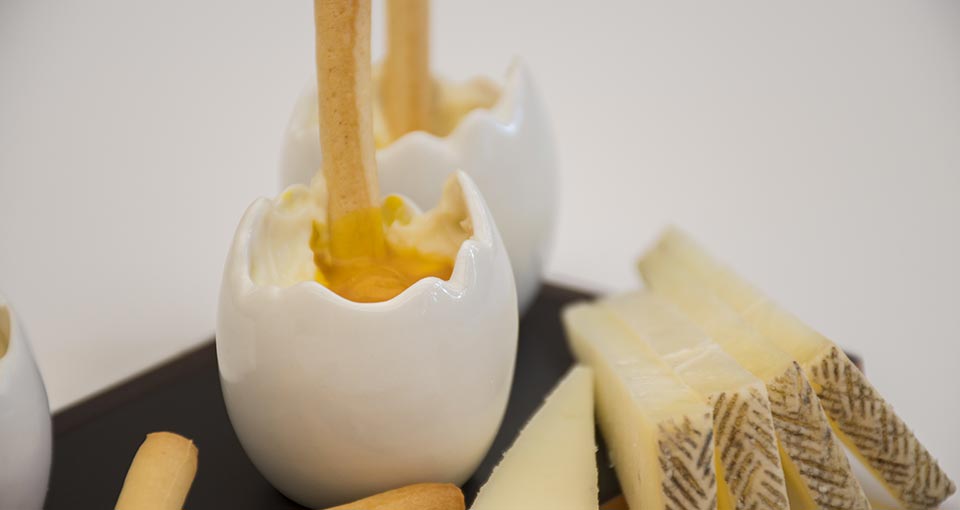 Las Terceras cream cheese with cured yolk

INGREDIENTS
3 cured egg yolks
Fried bread
Las Terceras Cream Cheese:
PREPARATION
To make the cured egg yolks: Mix 50% salt and sugar in a tray and reserve the mixture. We separate the yolks from the white eggs and place them in the previous tray covering them very carefully so that they do not break. We reserve for an hour. We take them out carefully and clean them in a bowl with warm water. Be careful not to break them. Reserve.
To make the cream Cheese: Heat the grated cheese with the cream until the're melted. Beat both ingredients well until we get a creamy texture. In a small casserole, put a few tablespoons of cream cheese at the bottom as a base and carefully add the cured yolk on top. Finally, add the fried bread to dip.