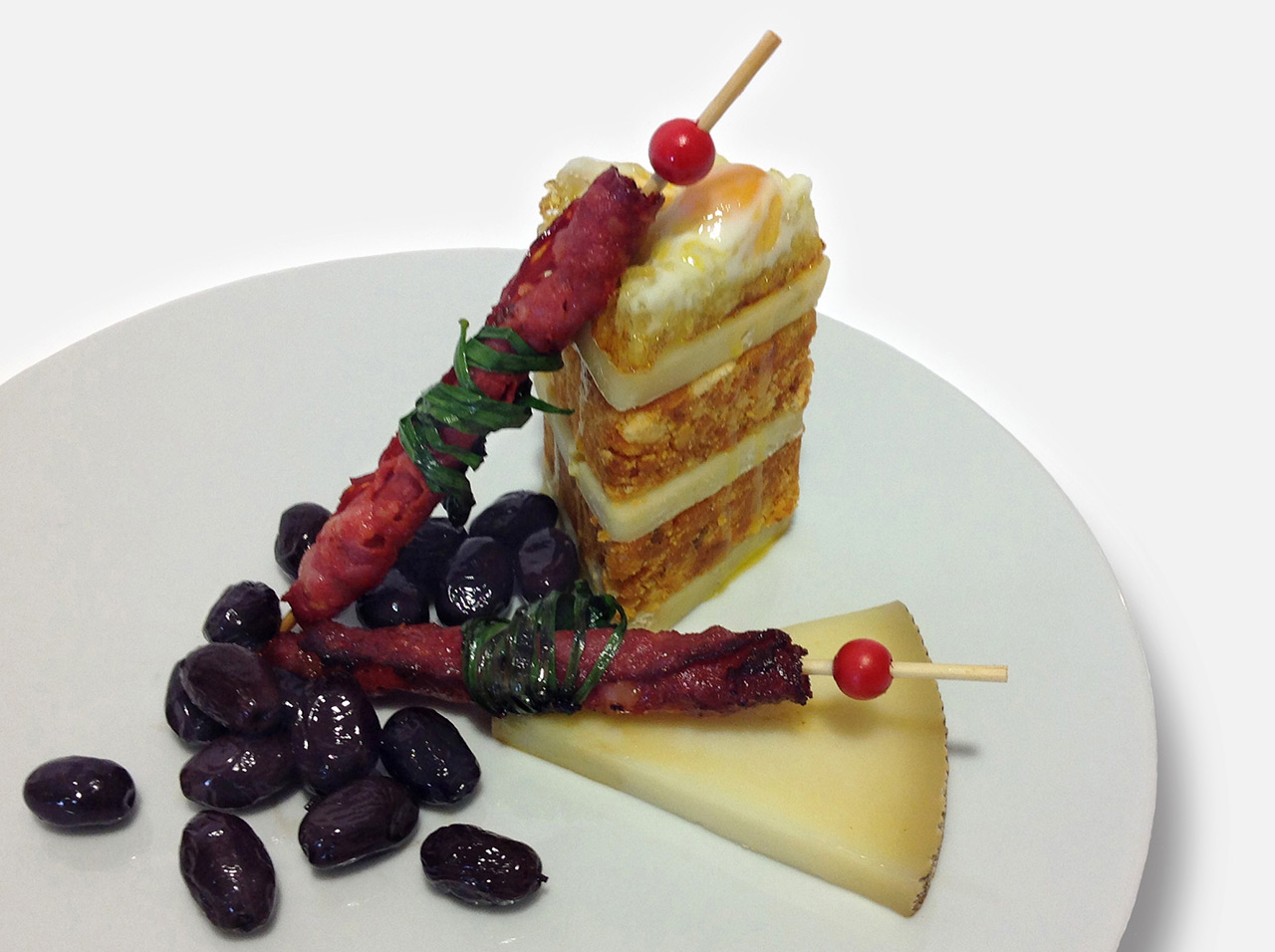 Las Terceras Hard Cured Manchego Cheese and Migas

INGREDIENTS
Migas (made with bread, bacon, garlic and paprika)
Spicy pork sausage (very thin and large slices)
Black olives
Quail eggs
Chive
Olive oil
PREPARATION
Fill a mold by layers, one of cheese and one of crumbs ... We put oil in a pan to the fire, in the center we put the steel mold, when the oil is hot we introduce a pair of quail eggs into the mold so that the clear curdles with the shape of the mold. With the help of a knife, unmold the eggs and place them on the layers of crumbs and cheese.
We love the dish with black olives and more cheese.
Wrap the slices of spicy pork sausage with chives and fry until crispy.