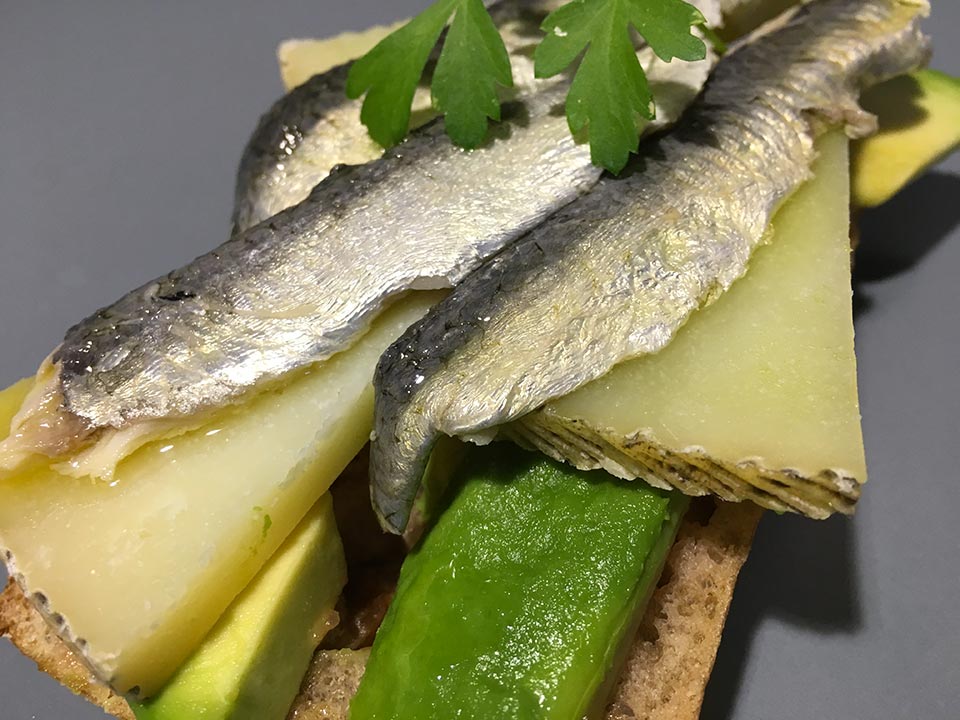 Las Terceras hard-cured Manchego cheese P.D.O. with avocado, marinated sardines and bread
Recipe with manchego cheese

INGREDIENTS
Bread with Nuts and raisins.
Avocado.
Las Terceras hard-Cured Manchego cheese P.D.O. cut into thin wedges.
Sardines marinated in oil.
Tomato.
PREPARATION
Cut the bread of walnuts and raisins by slices and toast it a bit. Next, open the tomato in half and scrub the bread. Then, cut the avocado into thin slices and place it on the bread. Next, place the wedges of Las Terceras cheese and finally add the marinated sardines.