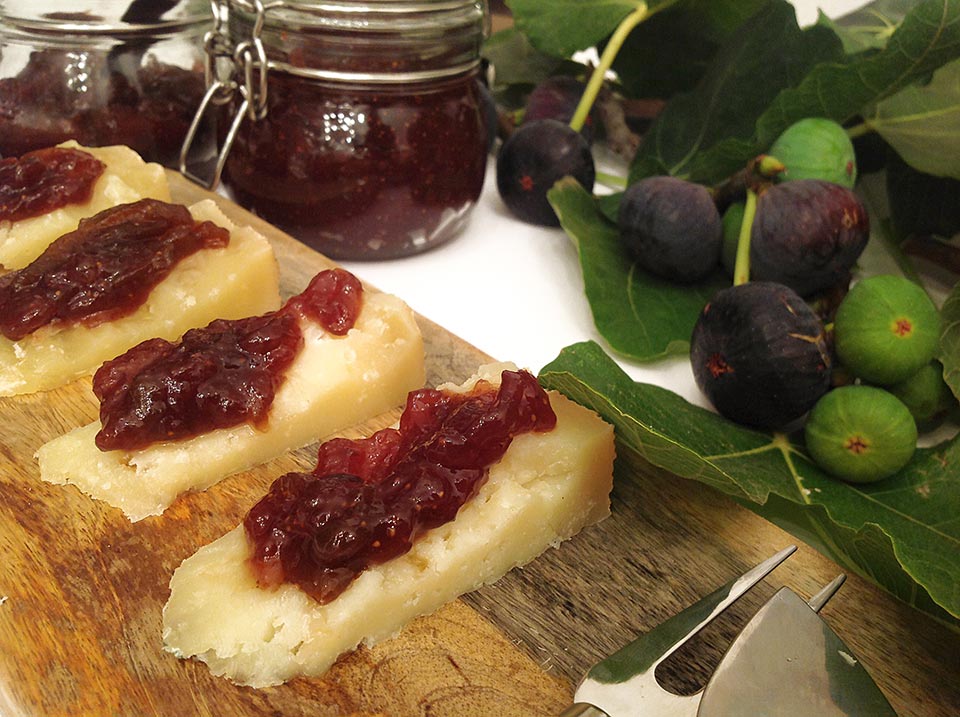 Las Terceras manchego cheese PDO and fig chutney

INGREDIENTS
500 gr. Figs
1 glass of vinegar
100 gr. sugar
½ Onion
35 gr.
50 gr. apple
Cinnamon stick
1 tbs clove
Ginger zest
Nutmeg
A pinch of salt
PREPARATION
For chutney:
Simmer the sugar mixed with the vinegar. When the sugar is dissolved, immediately add the remaining ingredients (apple, figs and onion washed and cut).
Cook everything for a long time (over 1 hour) and stir from time to time until it has the appearance of a jam. Let the mix rest and we have the chutney ready to accompany our Manchego cheese P.D.O..
Staging:
Cut the cheese with a dagger or knife to get the cheese to split irregularly. Being such a cured cheese it breaks easily.
Put a teaspoon of chutney on each piece of cheese .