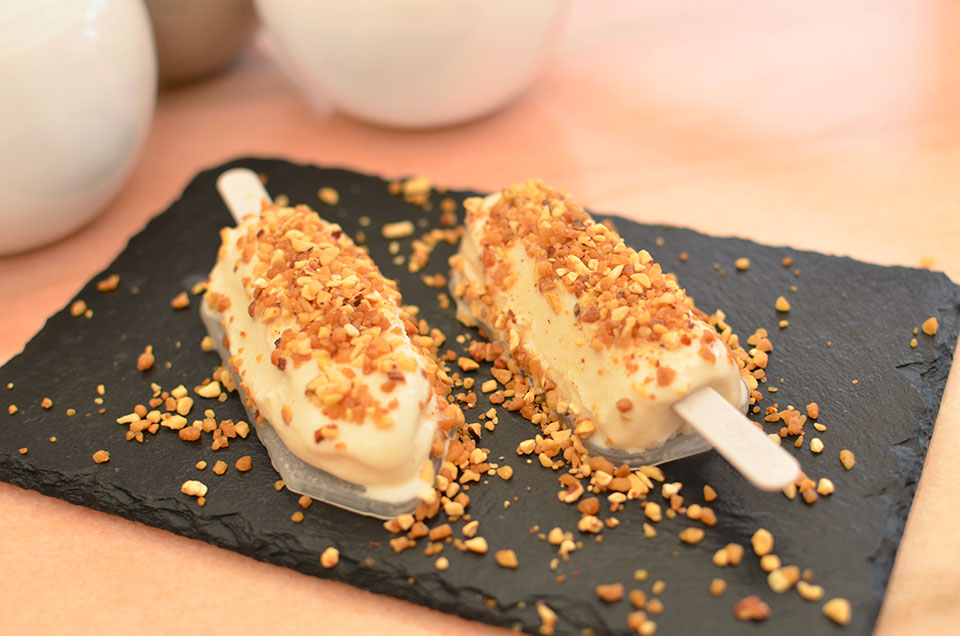 Las Terceras semi-cured ice cream

INGREDIENTS
50 grms. of milk
50 grms. of invert sugar
10 grms. of sugar
Vanilla essence
130 grms. Of Cream cheese (To prepare the cream cheese we need: 78 grms. Of double cream, 52 grms. of Las Terceras Semicured cheese P.D.O.)
For decoration: crocanti or almonds
PREPARATION
Note: To make the cream cheese, first grate the semicured cheese and put the double cream into a saucepan over low heat, add the cheese and stir until it has melted. Then we use the beater to get a homogeneous mixture.
Introduce all ingredients and beat together. The result will be a little dense mix. Sweetness can be rectified by adding sugar to taste. You can also add the decoration you want. Put the mixture into molds and freeze about 5 hours.
It can also be prepared with fruit. We've made it with cherries (100 gr.) Which are crushed and added to the same composition.