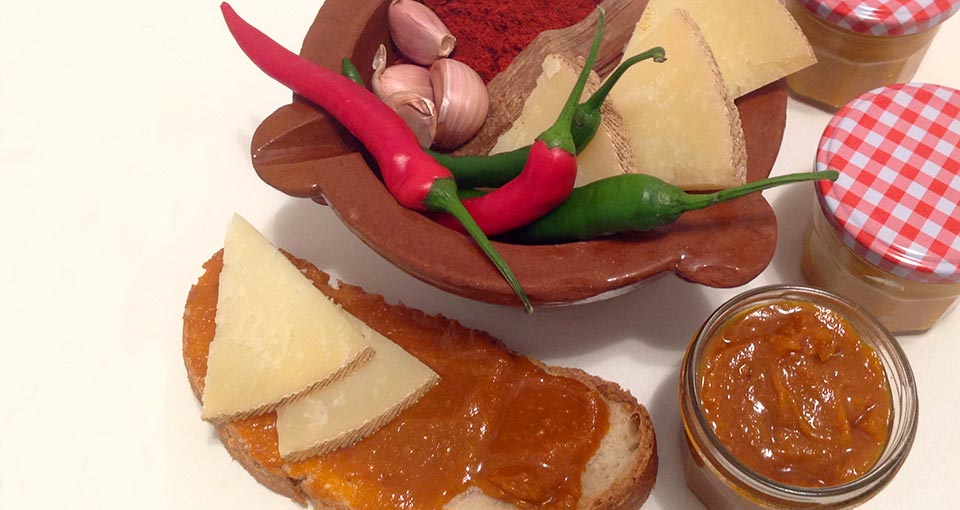 Manchego Almogrote
Receta con queso manchego

INGREDIENTS
200 gr olive oil
200 gr of fresh tomatoes, optional (It makes it softer, although if tomato is added it should be consumed sooner)
Two teaspoons of sweet paprika
A pinch of spicy paprika (the amount will vary depending on the intensity we want).
Two or three cloves of garlic.
Salt.
PREPARATION
Grate the Las Terceras Manchego cheese PDO, put it together with the paprika and the garlic in a mortar, crush everything until you get a uniform dough. Add the olive oil little by little. If you want, add the tomato and a pinch of salt if necessary (it will depend on the salting of the cheese).