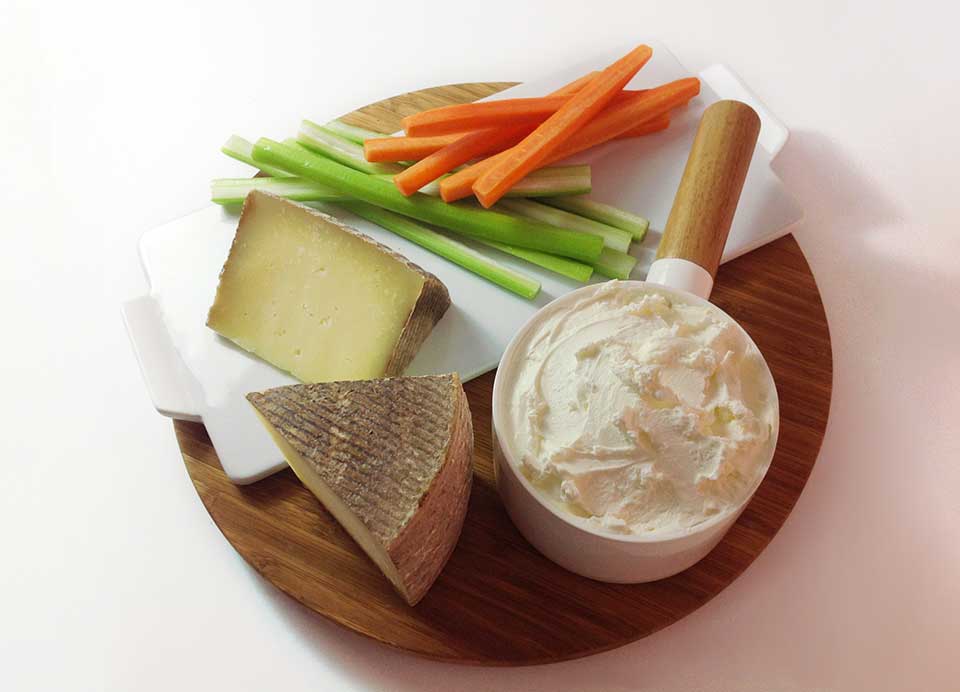 Las Terceras DOP manchego cheese cream

INGREDIENTS
150 ml. Milk
120 ml. whipping cream (3638%)
1 or 2 sheets of gelatin.
PREPARATION
Cut the cheese into small pieces.
Put a casserole over low heat with milk, the cream and the cheese. Stir constantly gently until cheese is melted slightly.
When the pieces have greatly reduced their size (it is not necessary that they disappear completely) remove from the fire and pass through the blender.
Once is cold, let it stand in the refrigerator (12-14 hours) and we get a smooth cream cheese.
If we want a dense cream to spread, do this: when it is removed from the fire, beat and add 1 or 2 sheets of gelatin previously soaked in cold water and drained.
Pour the mixture back into the blender.
Do not consume immediately, the longer is at rest, the more pleasant the texture will be.