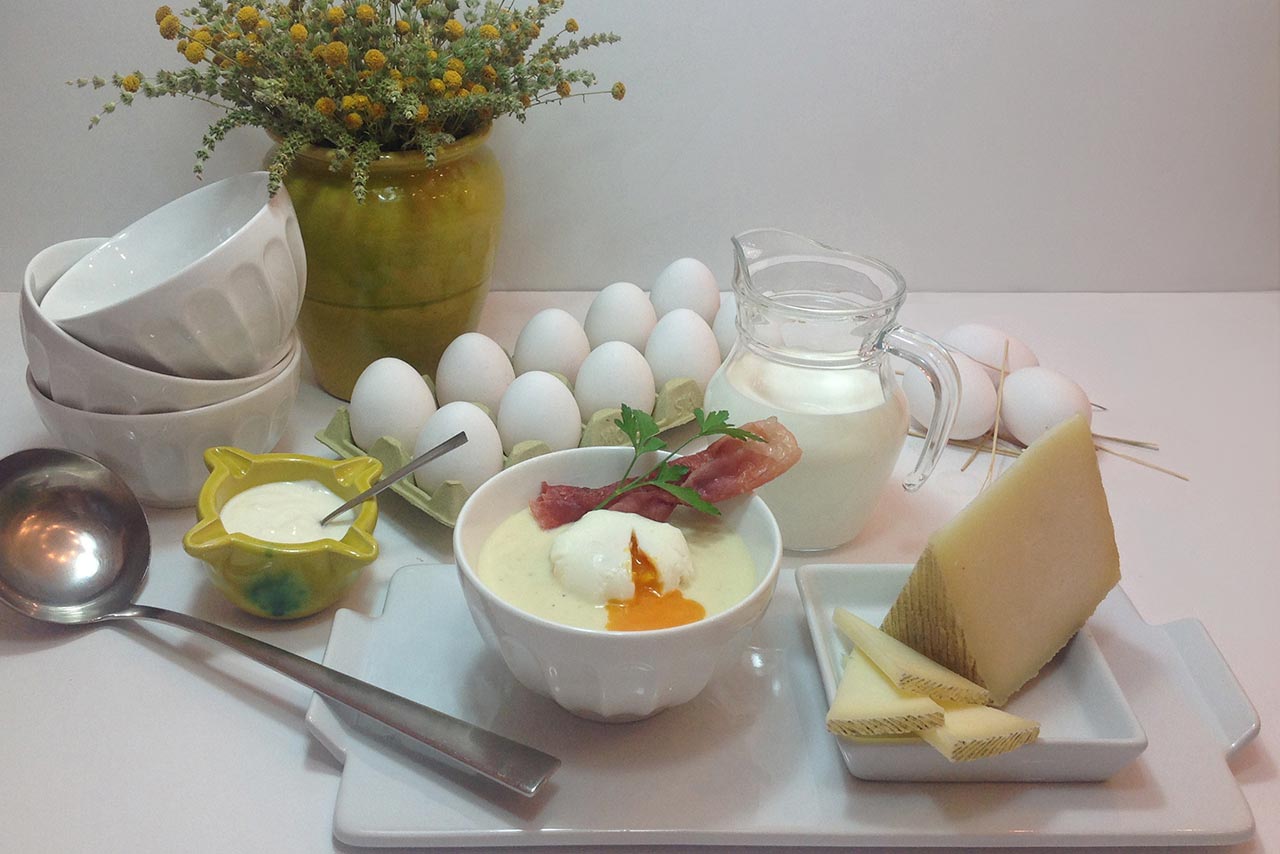 Mashed potatoes and Manchego cheese Las Terceras PDO with poached eggs

INGREDIENTS
200 gr. of Manchego cheese cured PDO Las Terceras
1kg of potato
1 large onion
1/4 l. of whole milk
A couple of tablespoons of cooking cream
Olive oil
Salt and pepper to taste
Nutmeg
4 Slices of serrano ham
4 eggs
PREPARATION
We wash the potatoes and boil them in salted water.
Meanwhile, in a pan, fry the previously cut onion with plenty of oil. Once the onion is poached, strain the remaining oil and reserve it, discarding the onion. To the oil flavored with the onion we add the grated Manchego cheese Las Terceras grated, the whole milk, the cream and we cook it over low heat, stirring continuously until the cheese melts and get a uniform mixture. Salpimentamos to taste and grate a pinch of nutmeg. Next, we peel the boiled potatoes and crush them by mixing them with the previous cheese sauce.
We serve with a poached egg and a crispy slice of serrano ham passed through the plate.