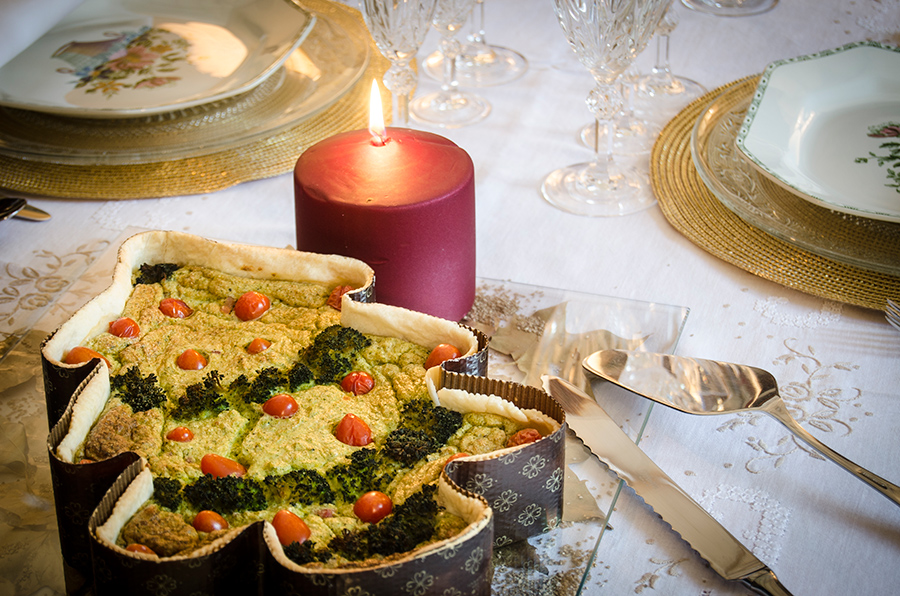 Broccoli and Las Terceras semicured Christmas tree

INGREDIENTS
2 packages of mass breeze
6 eggs
200ml cream
450 g of broccoli
110 gr of smoked bacon
1 pinch of cumin, pepper and salt
PREPARATION
Roll out the dough breeze and spread over a mold so that it is covered. So that the dough does not rise, make a few small holes with a fork, then cover with baking paper and legumes for adding weight. Bake for 20 minutes.
Cook steamed the broccoli. Separate the whites from the yolks. Place broccoli in a blender with cream, egg yolks, cumin, pepper and salt.
In another bowl, assemble the egg whites until stiff. Then mix shredded broccoli with mounted egg whites, Las Terceras manchego semicured cheese and bacon.
Remove the paper and legumes from top of the dough, fill the mold with the and bake for 45 minutes to 180º.Once baked, garnish with cherry tomatoes, Las Terceras cheese or to taste.