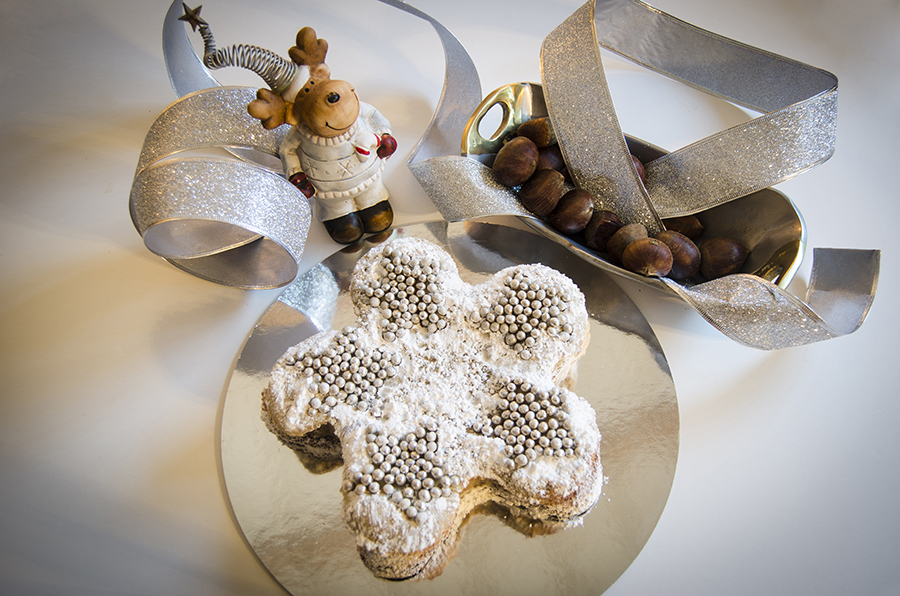 Chestnut and Las Terceras manchego cheese P.D.O. cake

INGREDIENTS
1 Tablespoon icing sugar
100g of corn flakes
100g diet biscuits
30g butter
2 tablespoons whole milk
400gr Chestnut
5 eggs
Half tumbler of whole milk
150gr of sugar
silver sugar pearls
PREPARATION
Preheat oven to 180 degrees. With a rolling pin, crush the biscuits and cereals and put in a bowl with butter softened and 2 tablespoons of milk. Mix well until a dough and wrap a baking pan with it.
Make a small cut in the chestnuts and boil in a saucepan with water for about 20 minutes. Put the peeled chestnuts, sugar, cream and remaining milk and beat. Then add the eggs, grated cheese and whisk again. Pour the mixture into the mold (covered with the biscuit base) and bake it for 35 minutes.
Let it to cool and unmold. Sprinkle with icing sugar and silver sugar pearls or decorate to taste.