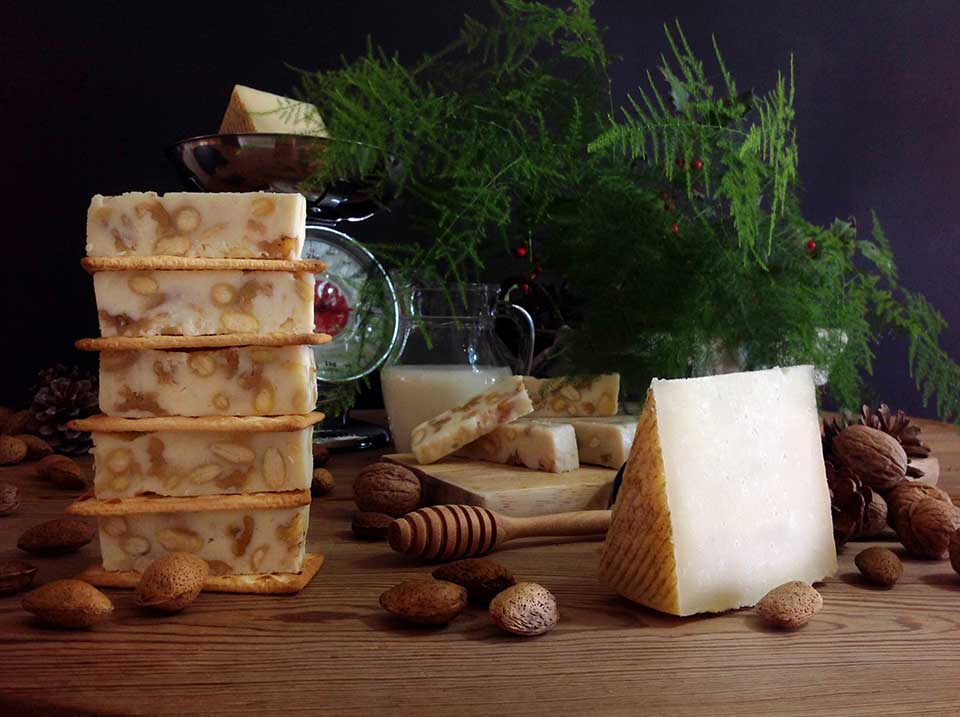 Las Terceras Manchego cheese PDO nougat with nuts

INGREDIENTS
250 gr. of cured cheese Las Terceras
60 gr. cream
60 gr. of Manchego cheese cream
60 gr. of nuts
60 gr. of almonds
Honey
Pinions
A mould
kitchen paper
PREPARATION
Grate the cheese finely. Put it over low heat in a saucepan with the cream.
Do not stop moving until it melts. Then, remove from the heat, add the cream cheese and mix everything until you get a uniform dough.
Add the walnuts and almonds.
Line the mold with film and fill it with the dough.
Cover with the film and leave at least two or three hours in the refrigerator. It may be days.
Unmold, cut and serve to taste as a sweet or salty snack. We have watered it with honey and sprinkled with pine nuts.