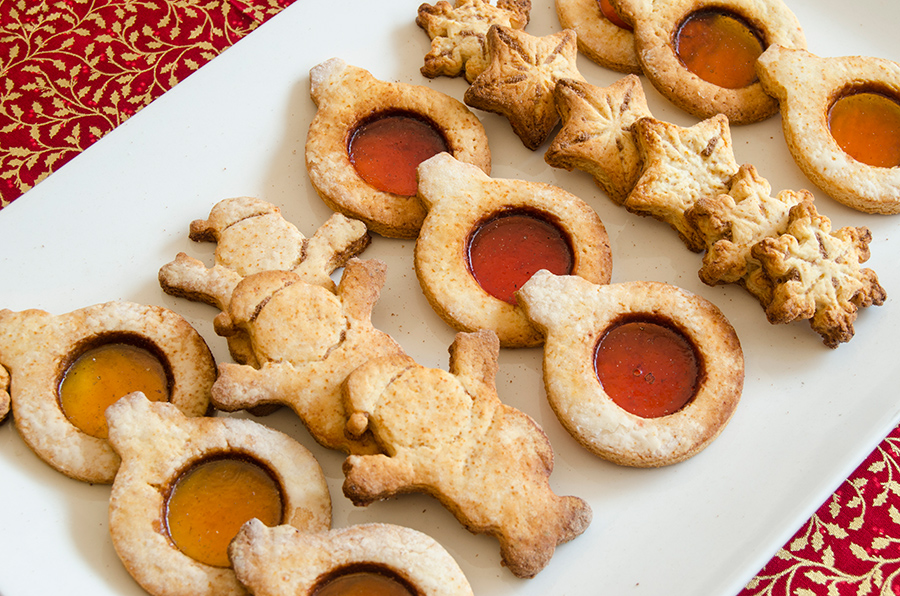 Las Terceras Semicured cheese christmas cookies

INGREDIENTS
50 Gr heavy cream
75gr Butter
1 egg
4 Tablespoons sugar
1 Pinch of salt
300gr Flour
½ sachet baking powder
A couple of tablespoons milk
Different color candy
PREPARATION
Make a cheese cream. Mix Las Terceras striped semicured cheese with heavy cream and cook it in a pan until it is cream. Mix the cream cheese with melted butter, salt , egg and sugar. Sift the baking powder and flour and add to the mixture slowly.
Roll out the dough on a baking sheet lined with paper cut surface with different molds. In ball Christmas shape, decorate with colorful candies.
Arrange the cookies on the tray, brush with milk and bake at 180 degrees for 20 min. Let it cool.