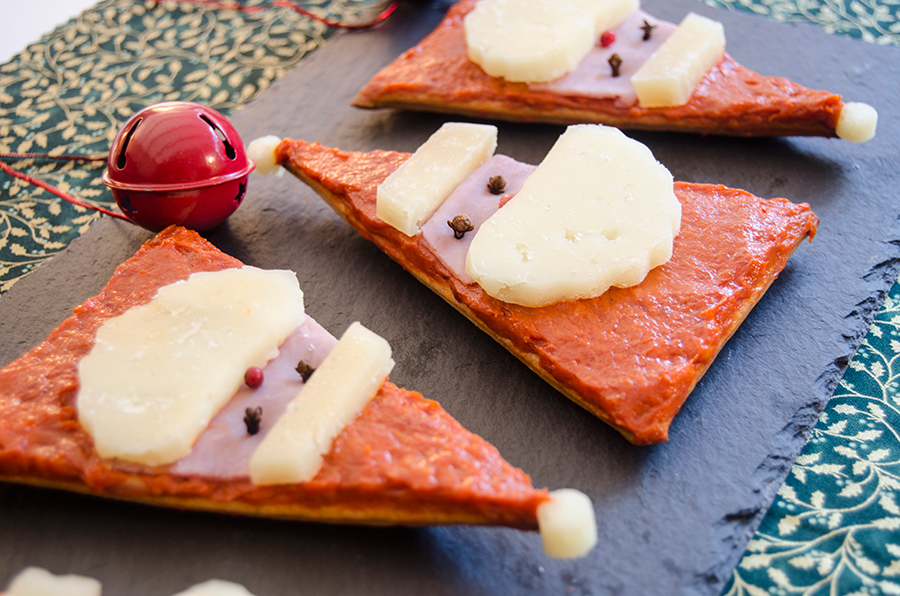 Santa Claus with Las Terceras manchego cheese P.D.O.

INGREDIENTS
Las Terceras hard-cured manchego cheese P.D.O.
Sobrasada
York ham
Pink peppercorn
PREPARATION
Cut slices of bread in a triangle and take larger parties. Coat the slices with sobrasada. Cut a piece of ham and place it as if it was the face. Cut some Las Terceras cheese for the beard and hat. Use pink peppercorn for the nose and two cloves for eyes.