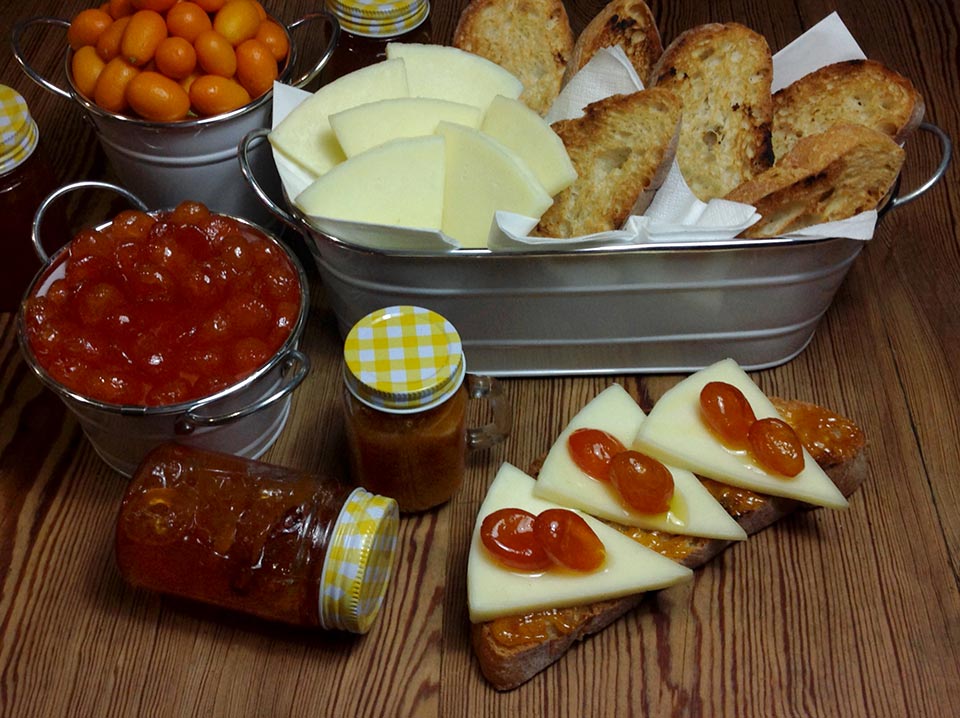 Pearls of kumquat in syrup, with Tender cheese El Becerril

INGREDIENTS
1/2 kg of kumquats (Chinese dwarf oranges)
1/4 kg of sugar
1/2 teaspoon salt
Anise
1/2 cinnamon stick
2 or 3 slices of ginger
Water
PREPARATION
-Wash the fruit well.
-With a stick, cross the Kumquats from end to end.
-Put water in a casserole, the Kumquats, salt, and the anise. Boil it for 5 minutes, remove and drain the water.
-Squeezing with your fingers one by one, empty the seeds and the pulp, leaving only the skin.
-Put the Kumquats emptied in a pan with the cinnamon, ginger, sugar and 1/4 liter of water.
-At low heat, let cook stirring assiduously until the liquid decreases (30 to 45 minutes) and the Kumquats remain translucent.
-Extend them on a grill to drain the remaining syrup.
- Serve with Las Terceras cheese.