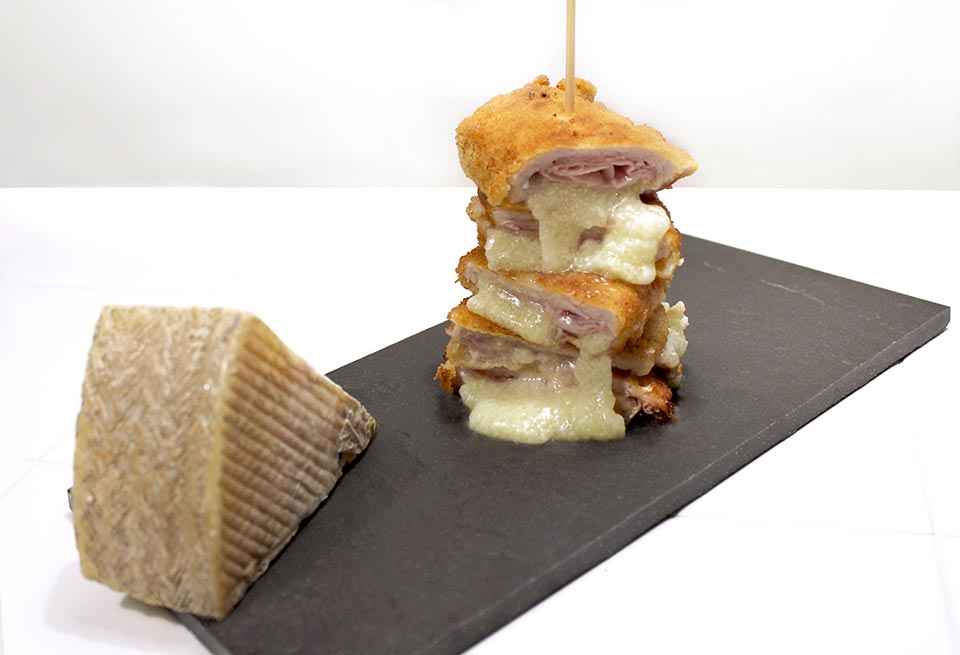 Pork loins stuffed with ham and Las Terceras Manchego cheese P.D.O.

INGREDIENTS (2 persons)
PREPARATION
We spread the pork loins on a surface and salt it. Next, fill each portion with a slice of ham and another Las Terceras cured manchego cheese. We close the portions of meat and pass them one by one for beaten egg and bread crumbs.
Meanwhile, heat the oil and fry the pork loins on each side until golden brown. In a dish with absorbent paper, we are placing the portions of pork loin as they are cooked so that the paper absorbs the excess oil. Serve still hot.
If the pork loin portions are opened when frying, we can close them by pricking them with a toothpick.