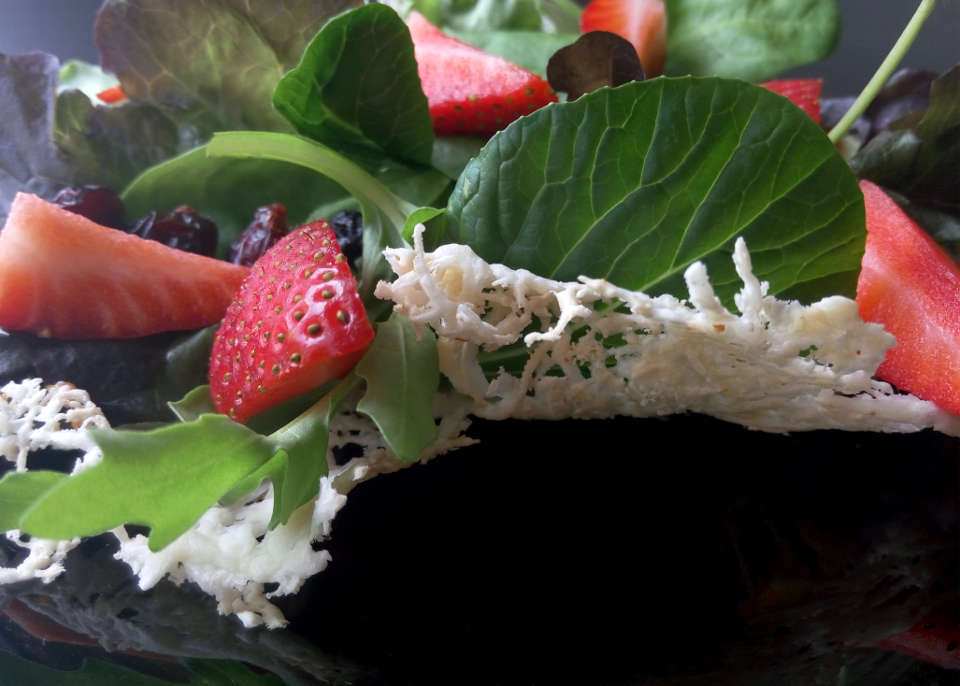 Red fruits salad with Las Terceras crunchy cheese P.D.O.

INGREDIENTS
Lamb's lettuce
Red fruits (Strawberry, raspberry, blueberries, blackberries)
PREPARATION
Grate the manchego cheese. Put a pan on the fire and when it is very hot, sprinkle grated cheese in the center in the form of a spiral until covering the whole base of the pan. With a spatula and being careful not to break it, turn it to toast it on the other side. Remove it when golden and place it on a bowl to get its shape.
While it chills, we wash the salad and we cut the red fruits. When the mold is cold, carefully place the salad, season with red fruits and slices of Manchego cheese. Dress to taste.