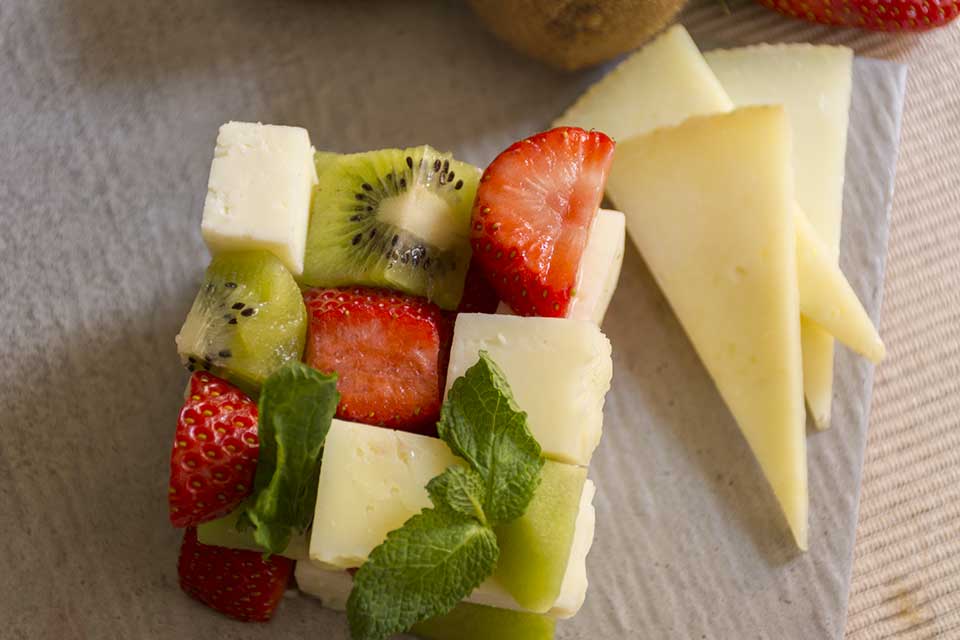 Rubik's cube of fruits and El Becerril semi-soft cheese

INGREDIENTES
PREPARACIÓN
Peel the kiwis.
Wash and cut the strawberries and kiwis in squares as similar as possible. We cut El Becerril cheese also in small squares. To present it on the plate, we stack the squares of kiwi, strawberry and cheese combined alternately to get the shape of a Rubik's cube.
We can add a splash of hot chocolate or honey and cinnamon to give it a sweeter touch.
Note: if we have difficulty in keeping pieces of fruit in place, we can use toothpicks to connect them together.