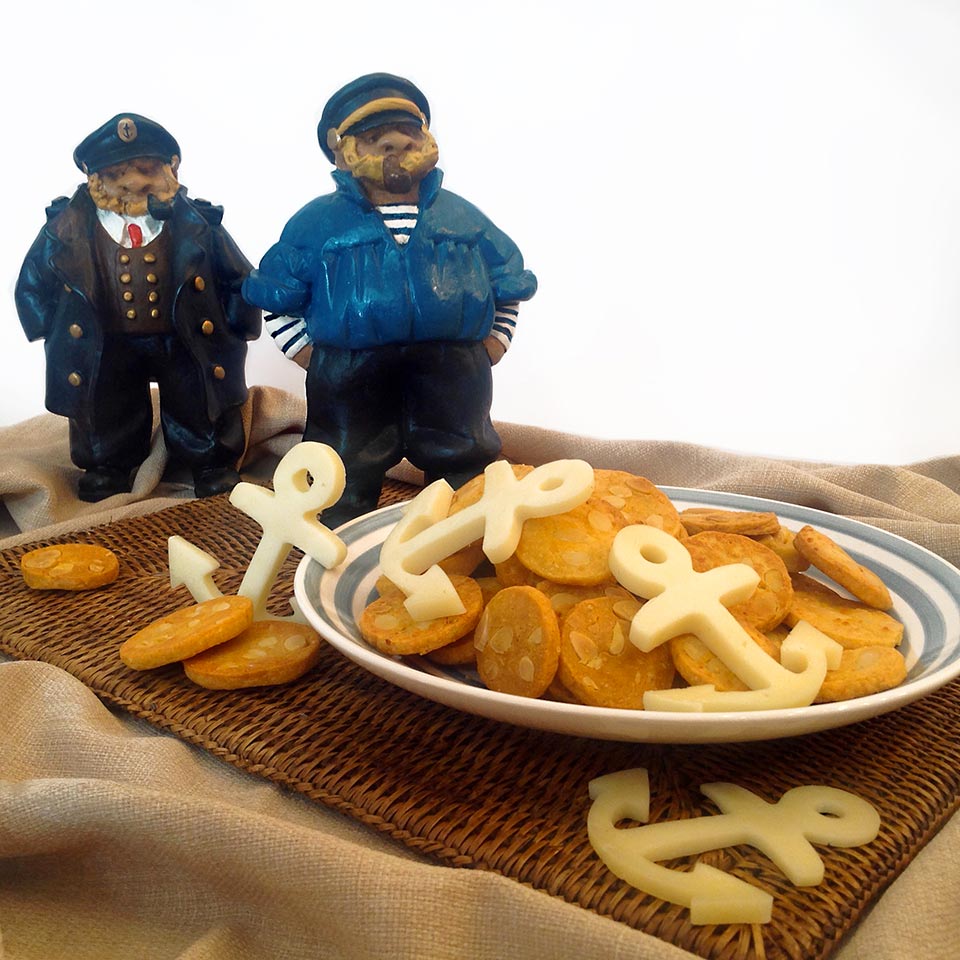 Spicy cookies with almonds and Las Terceras Manchego cheese
Receta con queso manchego

INGREDIENTS
200 gr. of Las Terceras Manchego hard cured cheese PDO
200 gr. of butter.
220 gr. Of flour
175 gr. of raw peeled almonds
1 teaspoon salt
1 teaspoon of spicy paprika (if you like spicy you can put 2 teaspoons)
1 clove garlic
Two tablespoons of water.
We'll also need:
Transparent kitchen paper
A couple of rolls of kitchen paper cardboard.
A sharp knife.
PREPARATION
In a bowl, grate the Manchego Las Terceras cheese PDO, chop the garlic, add the butter, salt, paprika and flour, and knead the mixture. Add the cold water, knead it again and add the almonds to the dough.
Next, we make a couple of cylinders with the dough, wrap them with the kitchen film, put them inside the cardboard rolls and put them in the fridge for 3 hours to harden the dough. We remove the dough from the refrigerator and cut the dough into slices of 1cm.
Bake the cookies for 20 minutes at 160 to 180 degrees (until we see them brown).
We take them out and let them cool. When they are cold they are perfectly preserved in a recently closed well for several weeks.