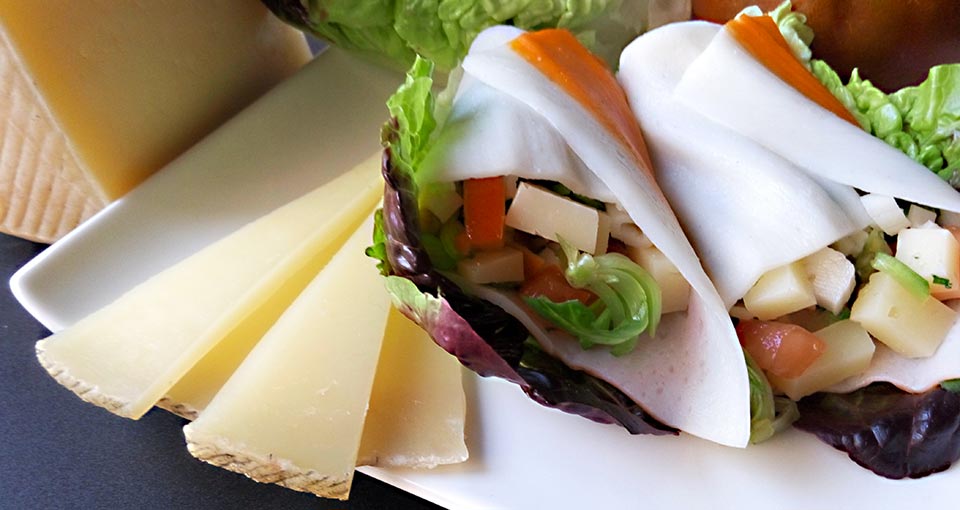 Surimi wrap with Las Terceras Manchego cheese P.D.O.
Recipe with Manchego Cheese

INGREDIENTS
Canons
Lettuce
Tomato
Onion
Crab sticks
Dressing to taste
PREPARATION
Wash the vegetables and cut them into small pieces. Cut also the crab sticks and the manchego cheese. Unroll carefully two crab sticks and fill them with the salad. Carefully roll them well and place them on top of the lettuce, which will make it easier for you to take a bite. We add the dressing that we want to the salad.