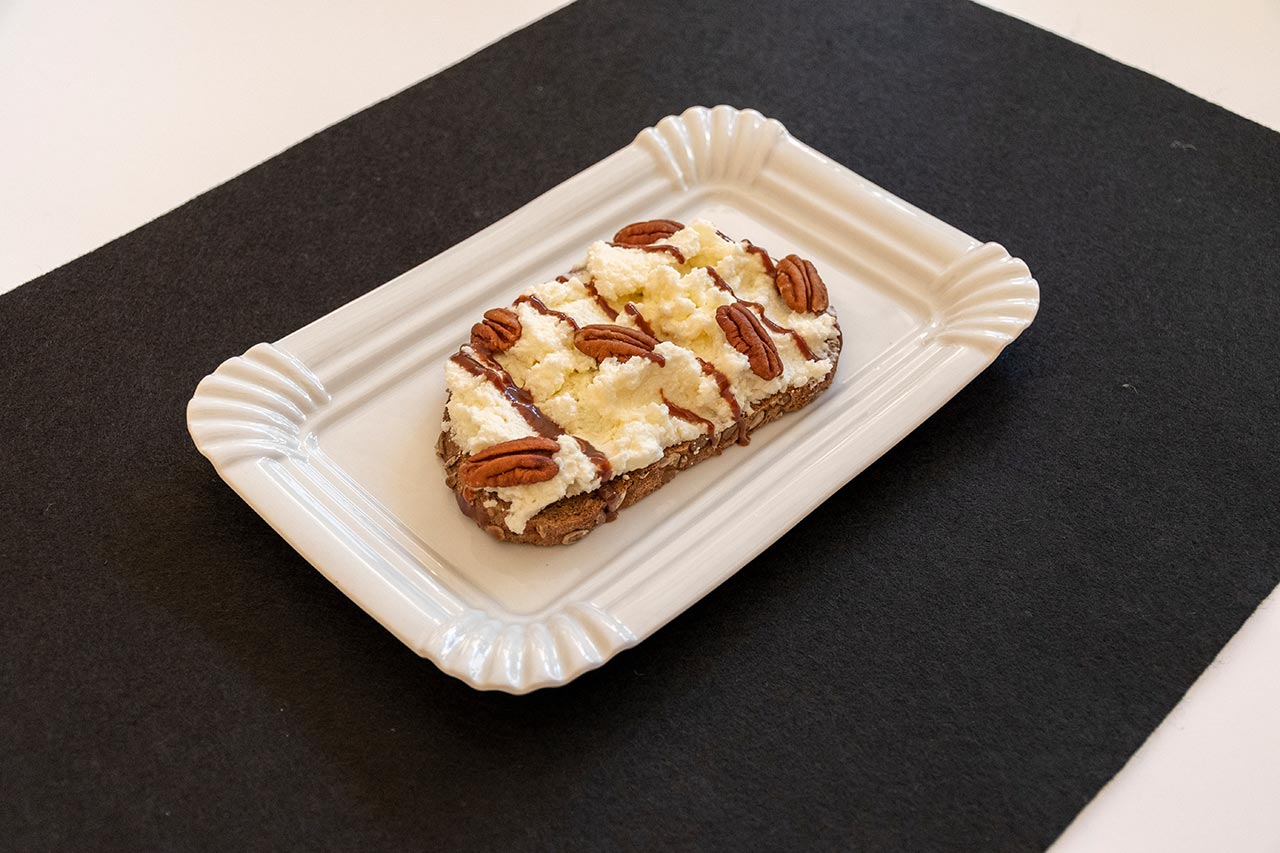 Toast with mousse of Las Terceras semi-cured manchego cheese

Ingredients
For the semi-cured cheese mousse:

125 gr. Cream cheese (100 gr. Las Terceras semi-cured Cheese + 75 gr heavy cream)
125 gr. whipping cream 35%
1 large egg white (to make the meringue)
1 ½ sheet of gelatin

1 Slice of seed bread
Chocolate syrup
90 gr pecans
Preparation
Prepare the cream cheese in advance:
We grated 100 gr. of semi-cured cheese and heat over low heat in a saucepan. Meanwhile, add 75 gr of thick cream. When the cheese is dissolved, mix the two elements with a mixer. Let cool and reserve in the fridge.How to make the cheese mousse: Hydrate the gelatin with cold water. Meanwhile, make the meringue with the egg white and reserve in the fridge. Beat the thick cream and reserve in the fridge. Heat a little water and add the gelatin until it dissolves. Next, mix the gelatin with the cream cheese. With enveloping movements, add the whipped cream to the mixture. Finally add the meringue until you get a homogeneous cream. We reserve in the fridge.
Preparation of the toast:
Spread the slice of bread with a generous portion of Manchego cheese mousse. We add a few squirts of milk chocolate syrup on top and finally, we add the pecans.