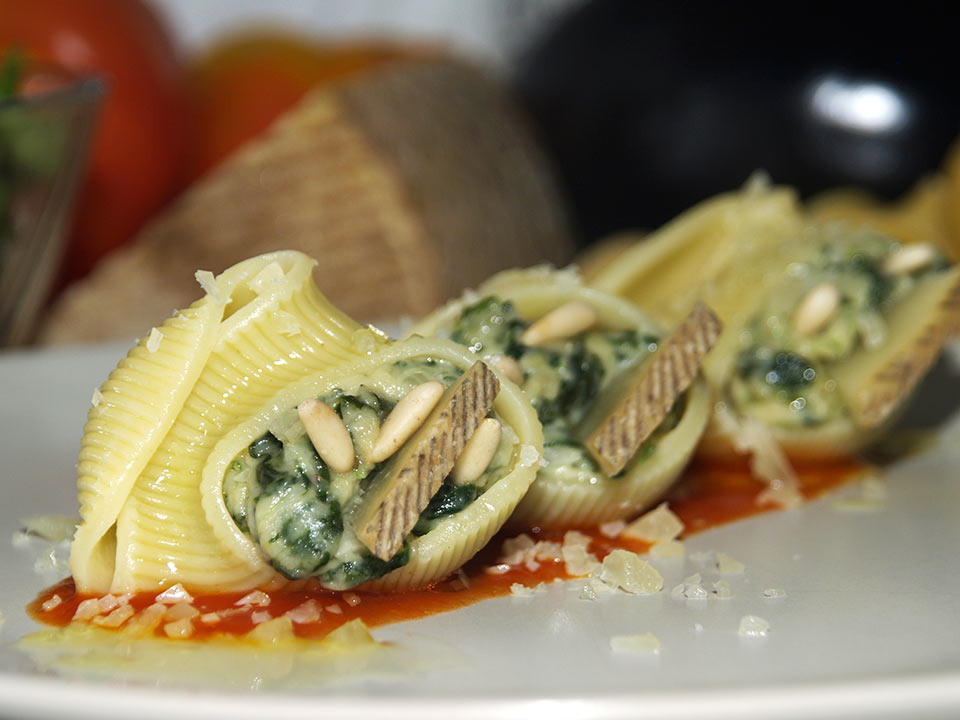 Twist pasta filled with Las Terceras Manchego cheese P.D.O. and spinach

INGREDIENTS
20 twist pasta (5 per person)
200 gr. Fresh spinach
½ onion
1 tps flour
Milk
Pine seeds
Olive Oil
Salt
Nutmeg
Fried tomato
PREPARATION
We boiled the pasta according to the manufacturer's instructions, we passed it by water so that it did not stick together and let it cool.
We grate 50 gr. of Las Terceras cheese. We also cut 10 slices of Las Terceras cheese and cut them in half.
In a pan fry the thinly sliced onion and before browning, incorporate the spinach already cut and washed. When the onion begins to brown, we add the flour and let it roast stirring constantly.
Next, add the milk stirring until you get a paste. Then we add the grated cheese Las Terceras and salt and pepper to taste. Add a touch of nutmeg to the mixture. Continue cooking for one minute while stirring. Finally, we incorporate the pine seeds.
Let the mixture rest until it cools a little. Using a spoon or a pastry bag we fill the pasta and incorporate a small wedge of Manchego Cheese P.D.O. in each one. Serve the pasta with a few spoonfuls of tomato sauce, grated Manchego cheese P.D.O. and a dash of olive oil.