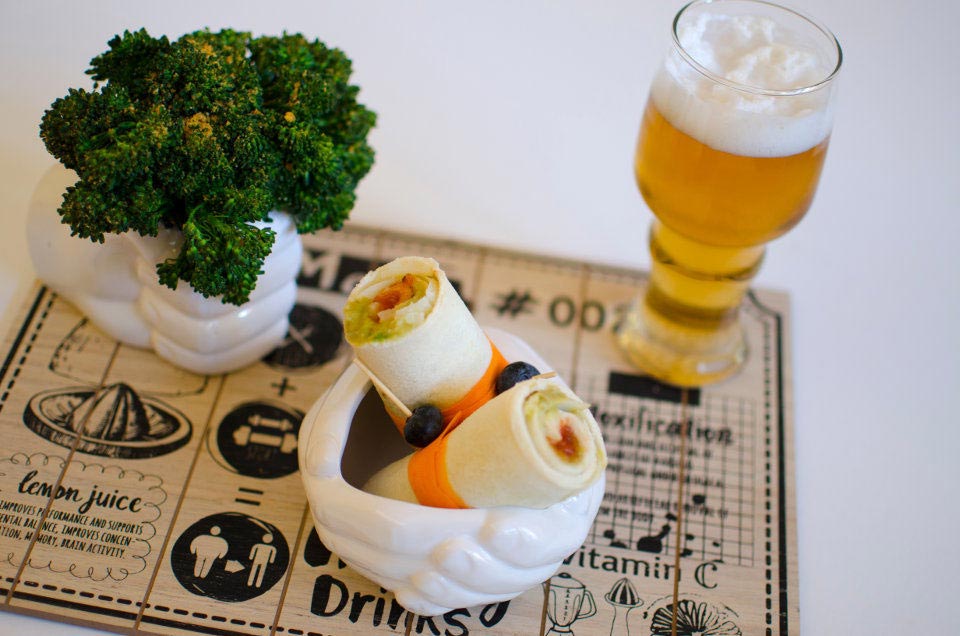 Vegetarian Wraps with Las Terceras Manchego Cheese PDO

INGREDIENTS
Mold bread.
2 avocados.
1 ripe banana.
The juice of a lemon.
Tomato jam.
Carrot cut into strips.
Blueberries.
Bimi.
Fried corn.
PREPARATION
Flatten the bread with a rolling pin until it is very thin. In a bowl, mash the avocados together with the banana and the lemon juice. Spread the bread with the avocado cream, add the flakes of Manchego cheese PDO and a spoonful of tomato jam. Roll the bread, keep it fixed with the help of a toothpick and garnish with the carrot strips and blueberries.
Serve with the bimi, steamed and sprinkle with the fried corn.