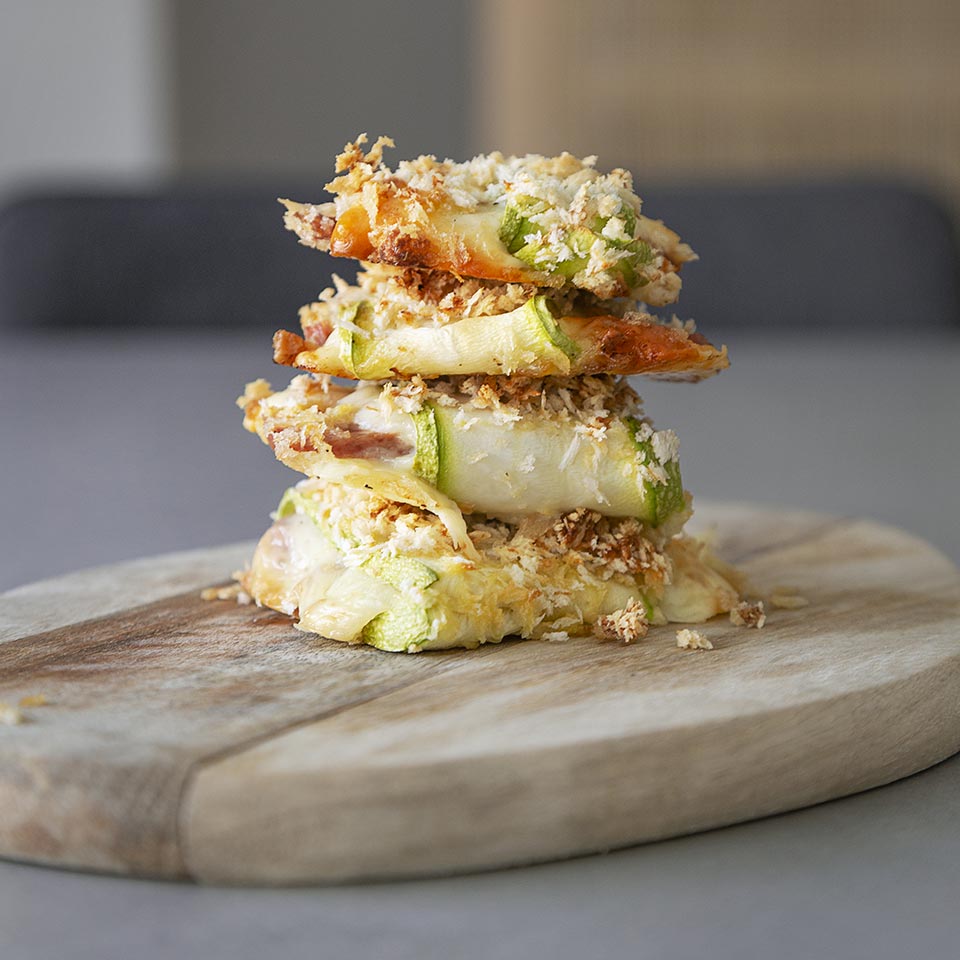 Zucchini delicacies with Las Terceras semi-cured Manchego cheese PDO

INGREDIENTS
PREPARATION
We preheat the oven to 220º.
We wash the zucchini and cut it into long thin strips.
Place them on a plate and soften them in the microwave for approximately two and a half minutes (This is so that they do not break when rolled).
Season it with salt, pepper and dried oregano to taste. Put ham and Las Terceras cheese on top of each zucchini slice. Roll up, coat them in batter and dip in panko or breadcrumbs.
Place on a tray covered with vegetable paper and bake them about 20 or 25 minutes, until you see them golden brown.