Cheese elaboration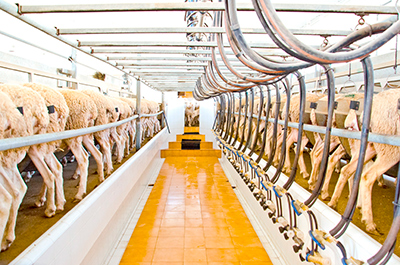 We get our raw material from an automated milking process in order to care for and maintain the hygiene of milk and of our sheep.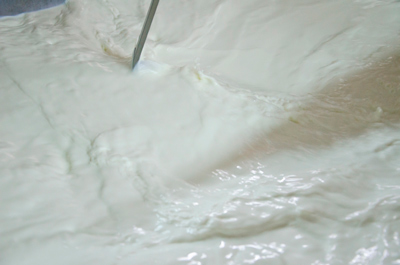 Immediately, milk is cooled down to 4ªC to preserve their properties.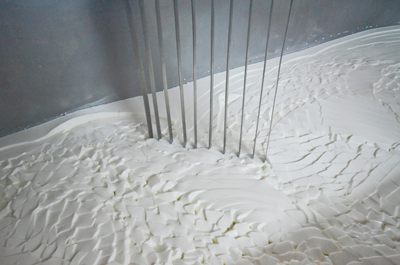 Then, the milk is poured in curd vats where its temperature is raised to about 30 ° C. We also add the rennet, which is the substance that allows the solidification of the milk to convert it on cheese.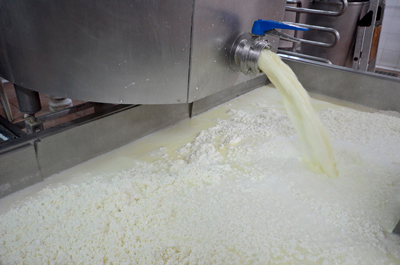 The rennet is detached from the curd.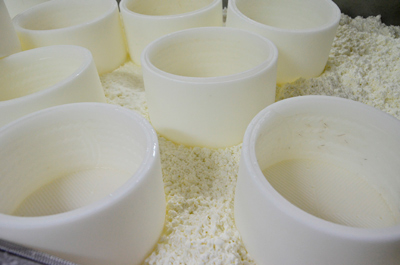 Once the milk has solidified, the molds are filled by hand.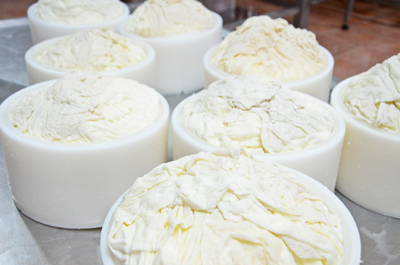 We still use the traditional drapery to fill the molds. SEE VIDEO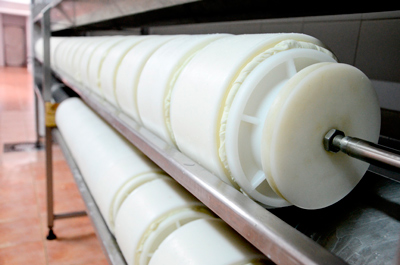 Then, molds are placed on a machine that presses them to ensure they have the characteristic shape of the cheese, it also evacuates serum , air and promote bonding of the grains in the curd.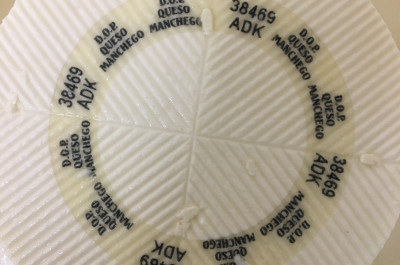 The caseine is placed in each mold to identify cheeses. SEE VIDEO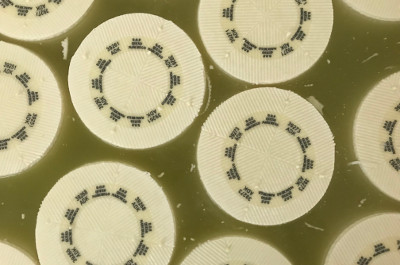 The next phase of the process is the salty of the cheese, in order to regulate microbial process, contribute to draining , enhance flavor and form an outer shell that will protect the product . In Las Terceras the salty is made by immersion in a combination of salt brine and water.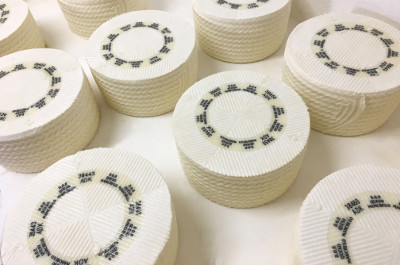 Cheeses get drained when they are pulled out from brine.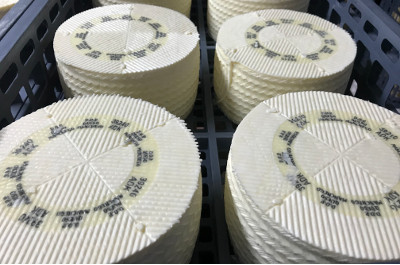 The last phase is the maturing process and how long it takes depends on the type of cheese being undertaken.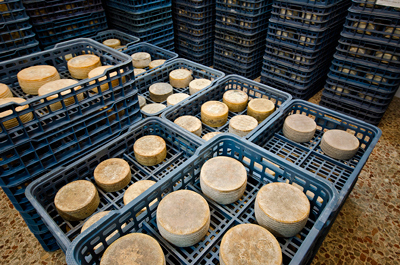 In Las Terceras the processes are about 3-4 months for our semicured cheese and between 6 and 8 for the cured cheeses.