Las Terceras obtains three medals in the 2020 Grand Selection Awards
Las Terceras continues achieving prizes for its La Mancha cheeses with Protected Designation of Origin. On this occasion, it is the Grand Selection Awards, organized by the Government of Castilla la Mancha, which has celebrated its XXXI edition this year.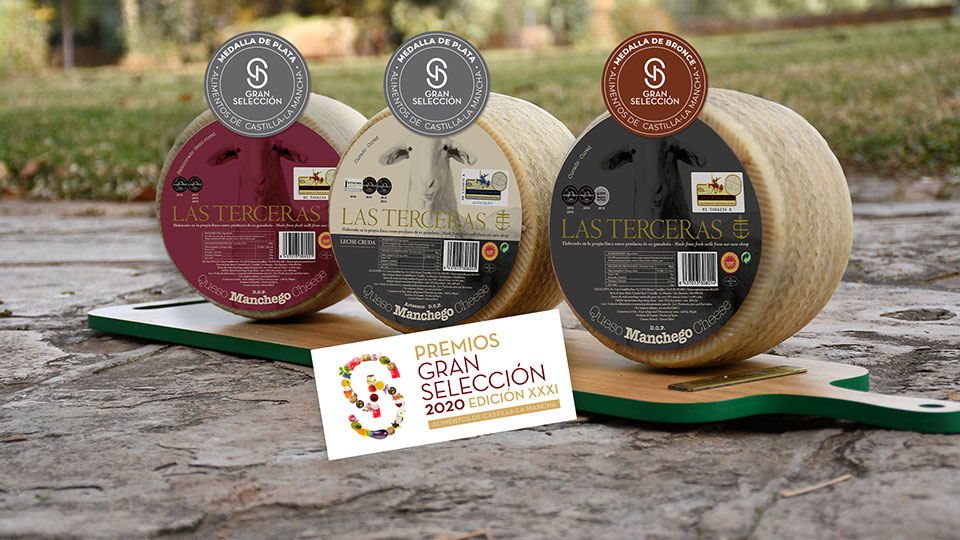 Specifically, the awards were: a Silver Medal for our PDO Semicured Pasteurized Manchego Cheese; Another Silver Medal for our PDO Cured Artisan Manchego Cheese made with raw milk, and, finally, our PDO Pasteurized Cured Manchego cheese has obtained a Bronze Medal.
These three awards are added to the record of Las Terceras making a total of 21 awards received both nationally and internationally. These recognitions guarantee the artisanal quality of our product made entirely on the farm and with the milk of our La Mancha sheep.
Gran Selección is the contest that rewards the excellence of the products of our land, Castilla la Mancha, and they are the oldest existing awards in our region.