Our Aged Artisan Manchego Cheese wins the Silver medal in France
Las Terceras PDO Manchego cheeses continue to win international awards. On this occasion it was in France, a country with a great cheese tradition, at the Lyon International Contest (Le Concours International de Lyon).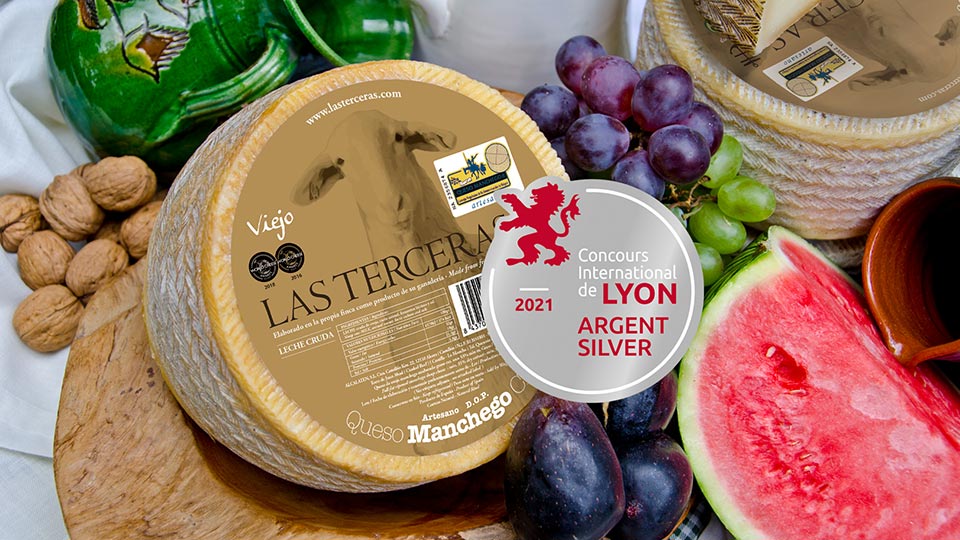 The jury, made up of expert tasters from all over the world, has awarded the Silver medal to our Aged Artisan PDO Manchego Cheese in the category of Protected Denomination of Origin Manchego Cheese.
Made with the raw milk of our La Mancha sheep and with more than ten months of maturation, our Aged Manchego Cheese has an intense and very careful flavor, a consistent and firm texture, and a powerful aroma. It is, without a doubt, an excellent choice to enjoy calmly.
With this recognition, our cheese made with raw milk and matured for more than ten months, already has three international medals that guarantee its quality and excellent flavor.