Hard-Cured Manchego Cheese P.D.O.
COMPOSITION
Pasteurized Mancha's sheep milk, lactic ferments, rennet and salt.
MATURATION TIME
From 6 months to 8 months.
RGSEAA NUMBER
15.00707/CR
DESCRIPTION
This hard-cured cheese has a firm and compact consistency with a natural rind pale yellow. The interior is ivory colored with few small holes. It has a penetrating aroma, and a flavor with slight acid touches at the end that increase with the maturation period of the cheese.
ALLERGENS
Apt to:
Celiacs - Does not contain gluten
Allergic or intolerant to egg - Does not contain egg lysozyme
Lactose Intolerant - The lactose content is <0.1%
TASTING COMMENT
With the characteristic aroma of sheep's milk this pasteurized cheese has a compact and firm texture. In the mouth shows its maturity with a slightly strong flavor and light acidity that promises a world of unique sensations. For a slow and restful enjoyment.
AWARDS:
Silver Medal en el World Cheese Awards 2022 (Newport, Wales)
Bronze Medal Campo y Alma 2022 (Castilla La Mancha)
Bronze Medal Gran Selección Alimentos de Castilla La Mancha 2020 (Castilla La Mancha)
Silver Medal World Cheese Awards 2019 (Bergamo)
Silver Medal en el World Cheese Awards 2019 (Bergen)
Super Gold Medal at the World Cheese Awards 2016 (San Sebastián)
Silver Medal at the 55th edition at Feria Nacional del Campo 2015 (FERCAM)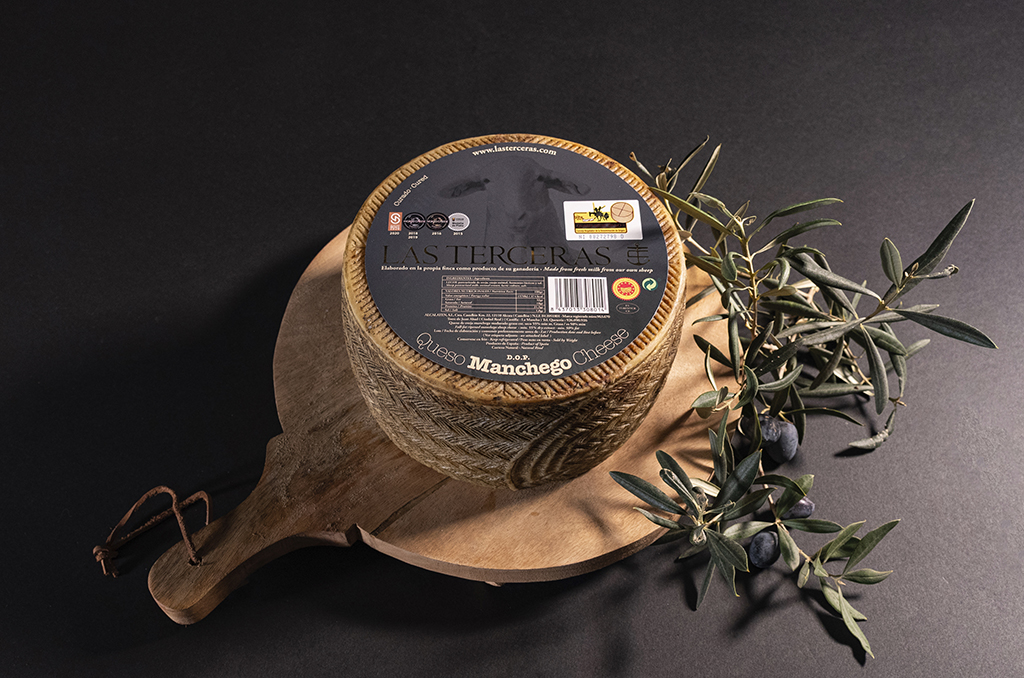 PAIRINGS
This cheese harmonizes well with Manchego red wines. Also, a good pairing option would be with beer of herbaceous tastes because it has affinity with the spicy touches of hard-cured cheeses.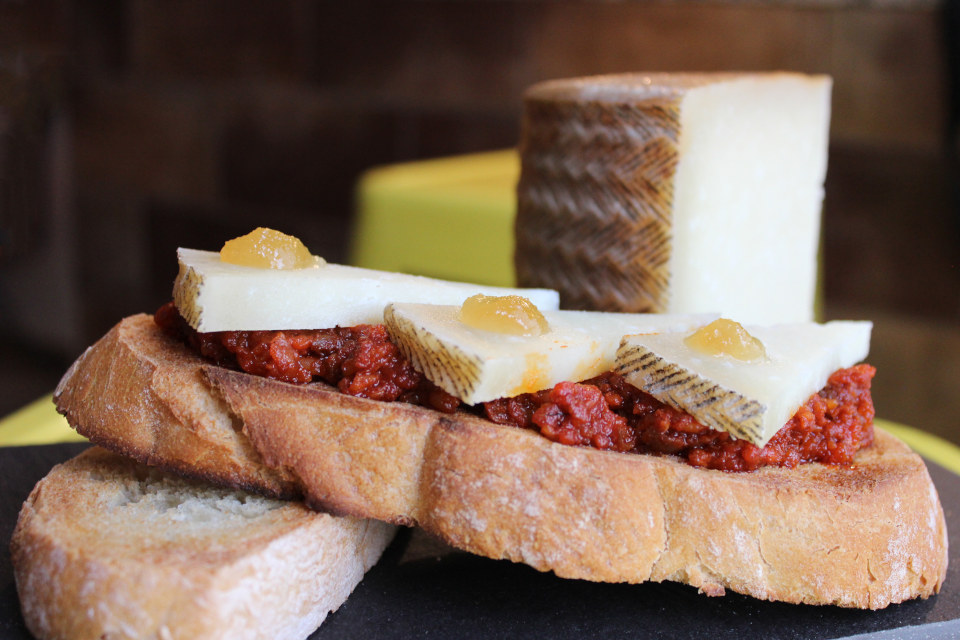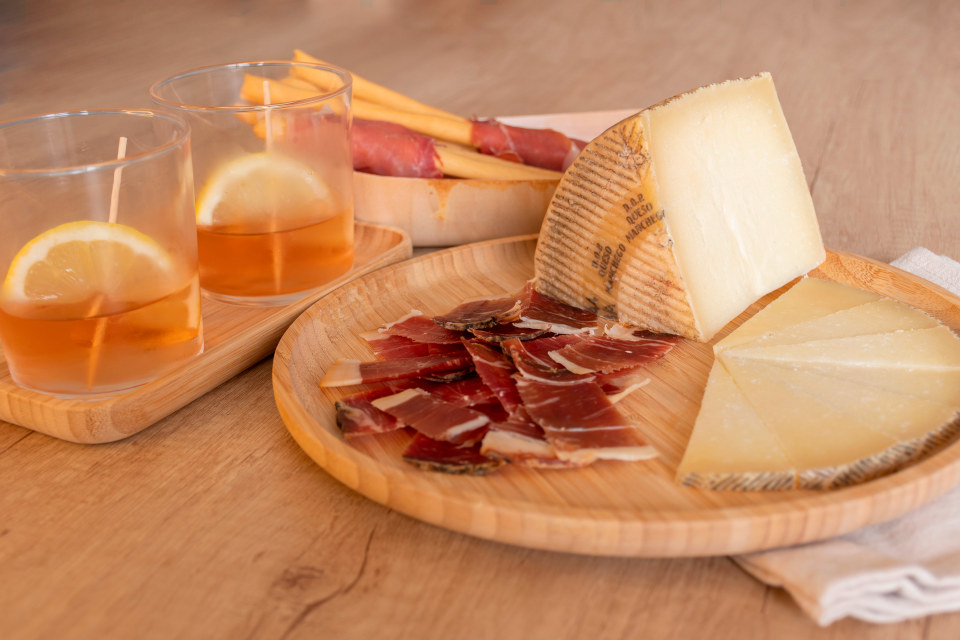 You can see how to use cheese in the kitchen in our section of recipes with Manchego cheese
NUTRITIONAL VALUES (100g)
Energy:
374cal/1562kj
Fat:
32g
Proteins:
21,5g
Carbohydrates:
0g
Fiber:
0g
Sodium:
550mg
Calcium:
640mg