Semi-cured Artisan Manchego Cheese P.D.O.
COMPOSITION
Raw Mancha's sheep milk, lactic ferments, rennet and salt.
MATURATION TIME
From 3 months to 4 months.
RGSEAA NUMBER
15.00707/CR
DESCRIPTION
This semi-cured Manchego Cheese P.D.O. is aged from 3 to 4 months and it has a natural rind of ivory cream colour and moderate elasticity. The texture is very satiny to the palate, and its flavor is balanced and soft, deeper to melt in the mouth.
ALLERGENS
Apt to:
Celiacs - Does not contain gluten
Allergic or intolerant to egg - Does not contain egg lysozyme
Lactose Intolerant - The lactose content is <0.5%
TASTING COMMENT
Due to its careful elaboration, it is a creamy and light semi-cured cheese P.D.O. with an unmistakable aroma remembering the ovine milk, and the taste left in the mouth is a pleasant and very characteristic from Manchego's sheep.
AWARDS
Bronze Medal at the World Cheese Awards 2017 – 2018 (London)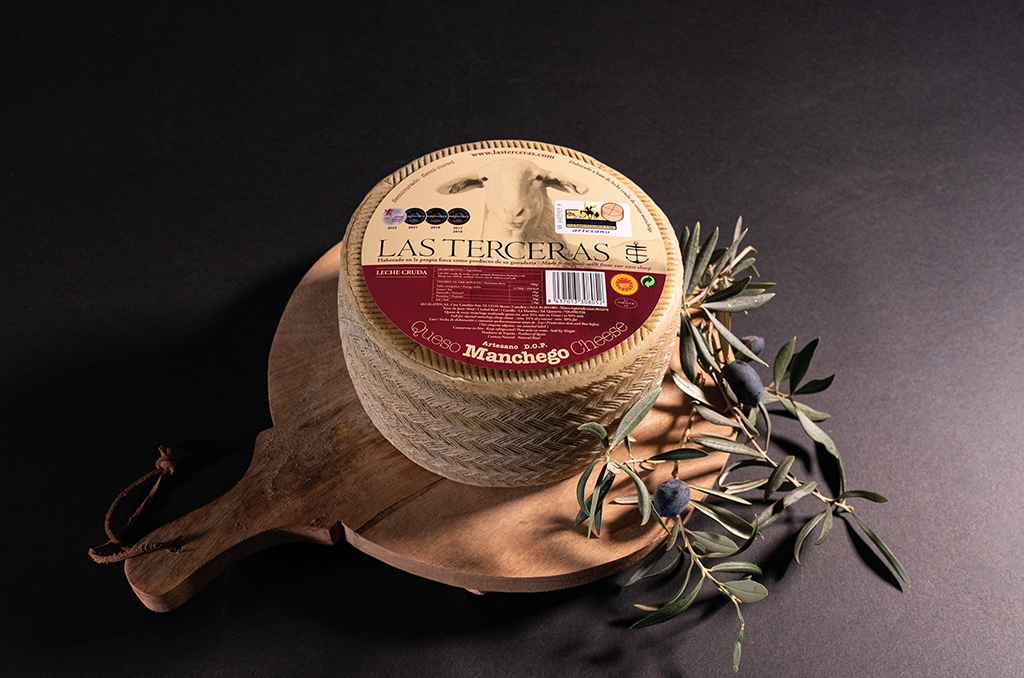 PAIRINGS
This semi-cured cheese P.D.O. is a great wine companion thanks to its versatility, with special affinity with a dry white wine. An original suggestion is to paire it with a nice glass of cava to enjoy the contrast of textures.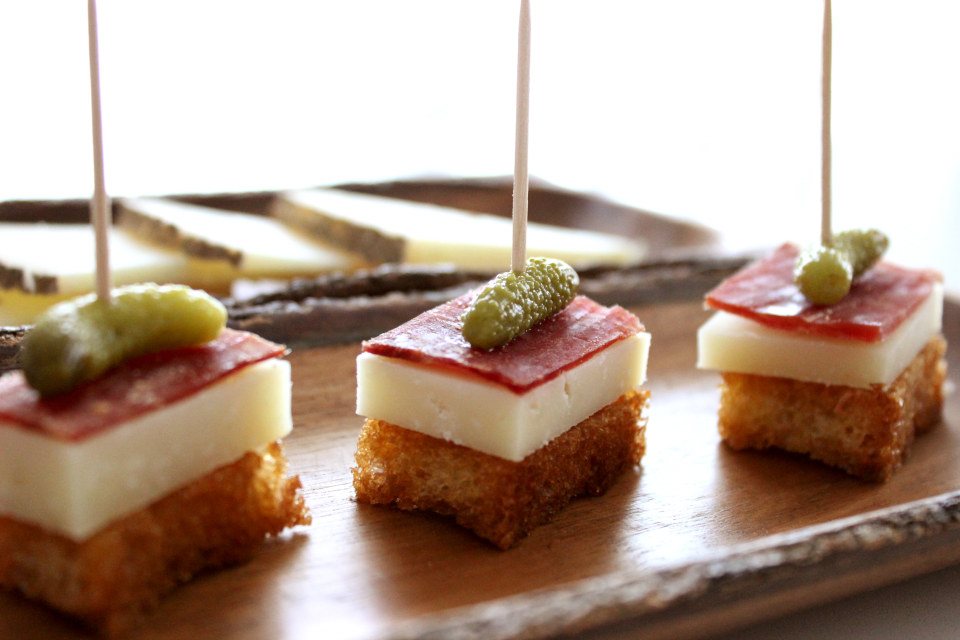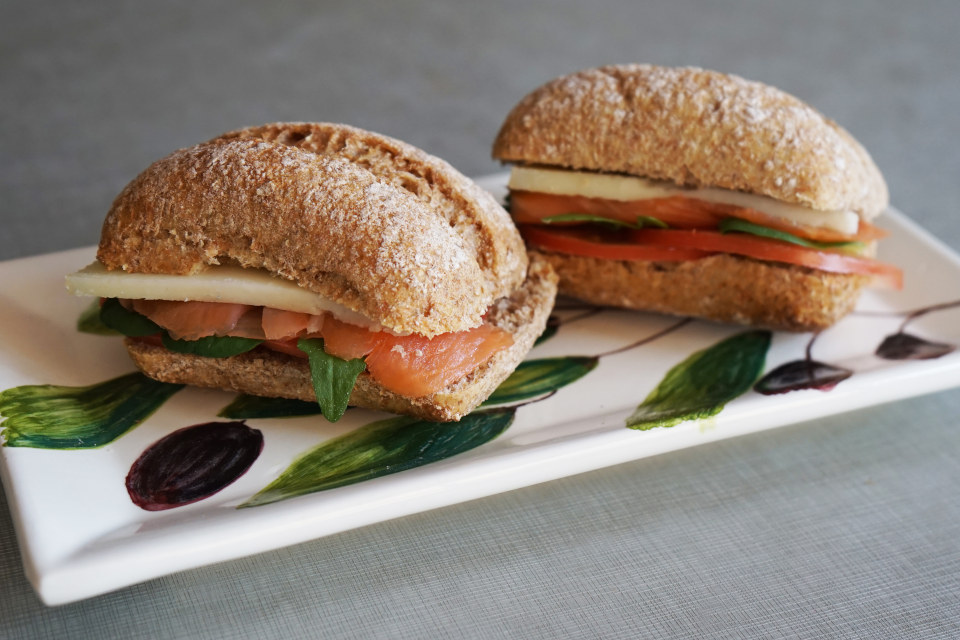 You can see how to use cheese in the kitchen in our section of recipes with Manchego cheese
NUTRITIONAL VALUES (100g)
Energy:
374cal/1562kj
Fat:
32g
Proteins:
21,5g
Carbohydrates:
0g
Fiber:
0g
Sodium:
550mg
Calcium:
640mg