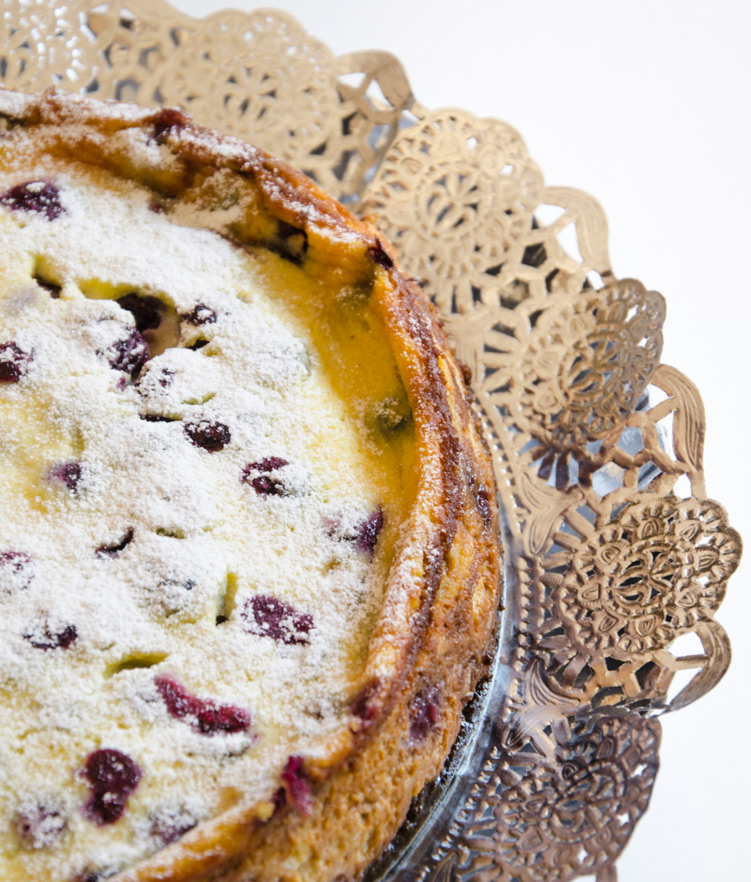 Blueberry manchego Cheesecake Las Terceras P.D.O.

Ingredients (8 people)
Cake base:
85g whole wheat cookies
25g walnuts
40g butter / a little to grease the mould
25g dark chocolate
Filling:
250g milk curd
150g cooking cream
1 Grated lemon peel
Juice of ½ lemon
350g fresh blueberries
2 eggs
100g icing sugar
1 tablespoon flour
Utensils
23 cm removable round mold
Preparation of the base:
Grease the mould with butter. Crush the cookies and nuts so that they are as fine as possible . Melt the chocolate and butter and add to the mixture. Cover the bottom of the mould with the mixture and put in the fridge to cool.
Prepare the filling:
Preheat oven to 180 º C. Make the filling by mixing cheese, cream and curd. Add the grated lemon peel and lemon juice, eggs and sugar. Beat until it becomes a homogeneous mixture.
Mix the blueberries with the flour and mixture. Pour over the mould and bake during 35 minutes until it becomes solid.
Turn off the oven, leave the door ajar and let the cheesecake cool inside. Leave in the fridge for a few hours, preferably overnight.