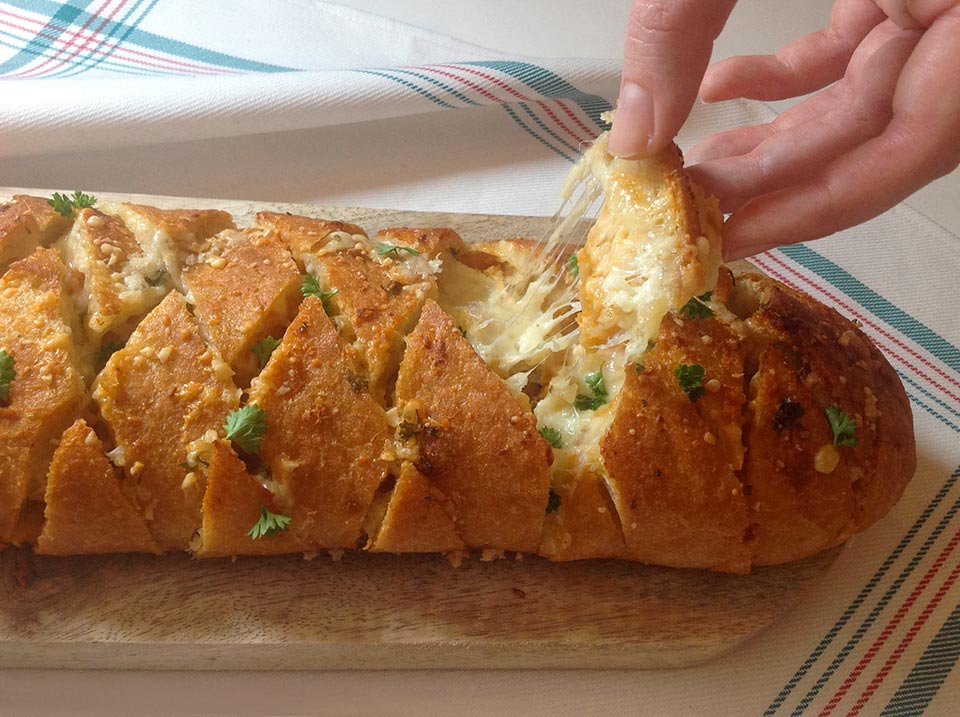 Bread stuffed with Manchego cheese PDO Las Terceras

INGREDIENTS
PREPARATION
-Make cuts in the bar (as deep as possible without actually leaving) forming a grid.
-Melt the butter. Add the crushed garlic and parsley. Using a kitchen brush, smear the incisions and the surface of the bread.
-Mix the tomato with the oregano and deposit a teaspoon in each of the cuts.
-Finish filling the cuts with the grated cheese.
-Wrap the bar with aluminum foil and bake it for 20 minutes at 170 degrees.
-Uncover the bread and have it 5 more minutes in the oven, until it is golden brown.
It can be eaten both hot and cold.