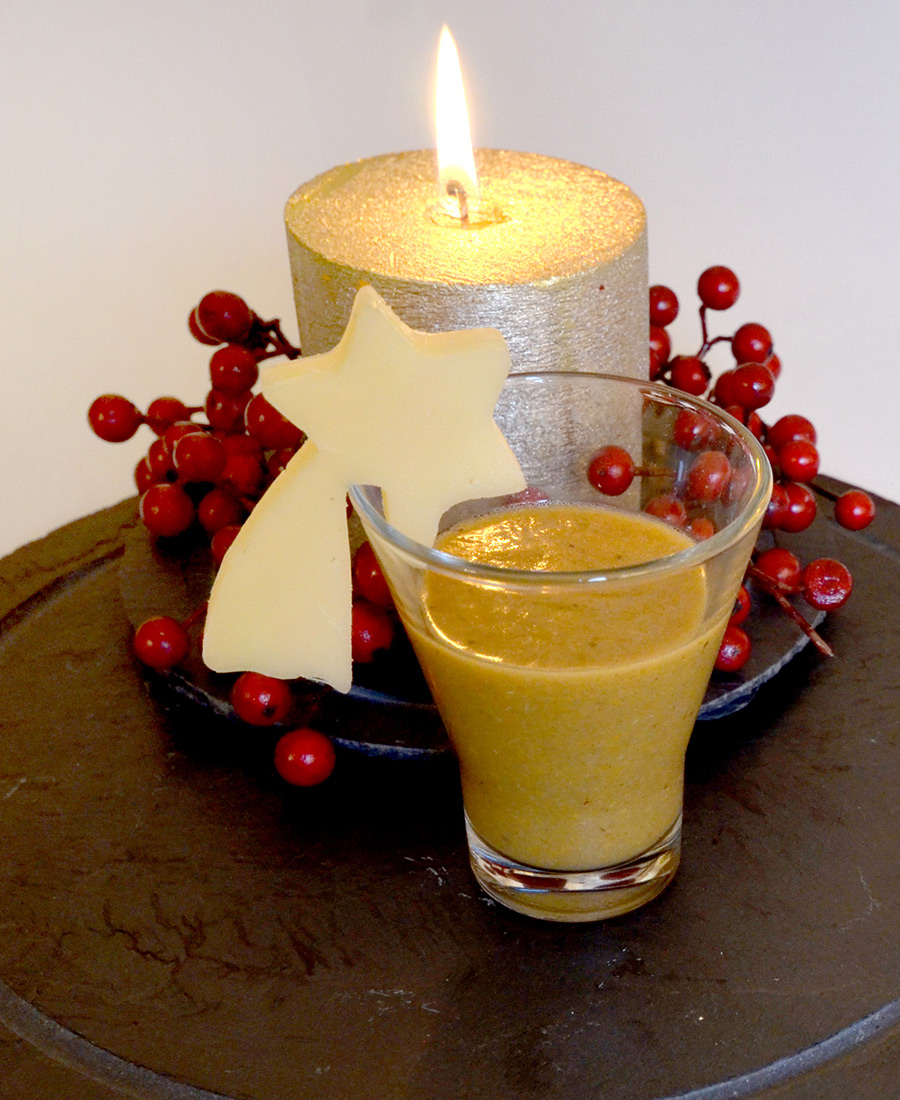 Chanterelle cream shots with stars of Las Terceras semicured artisan manchego cheese

INGREDIENTS
2 tender garlics
2 shallots
150 gr. of orange chanterelle
250 gr. Vegetables broth
Las Terceras semicured artisan manchego cheese P.D.O.
PREPARATION
Poach the tender garlic with the shallots. Then we add the orange chanterelles and stir all the mixture. We add the vegetable broth and put a bit of salt to the mixture and let everything boil. Finally, we grind everything and serve it in shots.
For the cheese stars, we cut a thick piece of Las Terceras cheese and we give shape of Christmas stars with a knife or a pastry mold.