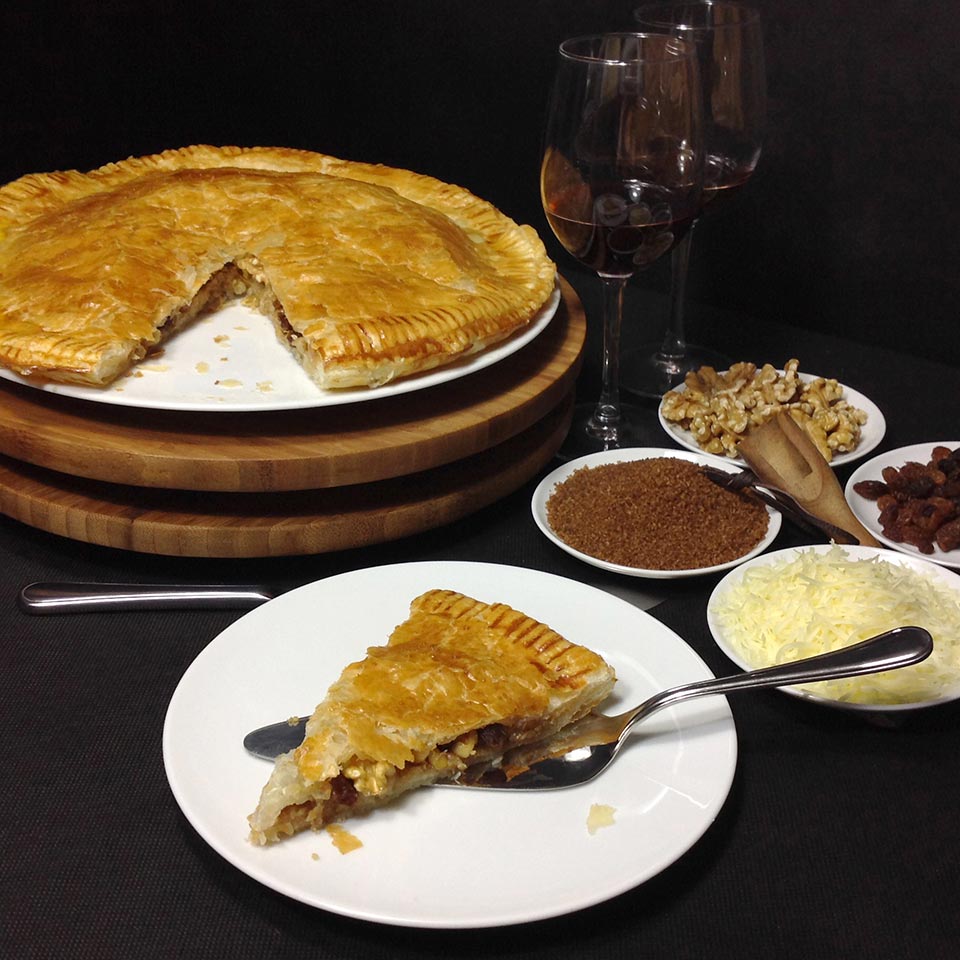 Cheese pie of Las Terceras and nuts

INGREDIENTS
2 round puff pastry bases
100gr of chopped nuts
100gr. of raisins without bone
2 tablespoons brown sugar
1 egg
PREPARATION
Spread one of the puff pastry bases on baking paper.
Add grated cheese, nuts, raisins and sprinkle with sugar.
Beat the egg and paint the edges of the puff pastry a little so that they adhere well.
Cover with the second puff pastry base and with the help of a fork press the perimeter to seal the two layers.
Paint the pie with the remaining egg and bake at about 180 degrees for 30 minutes.