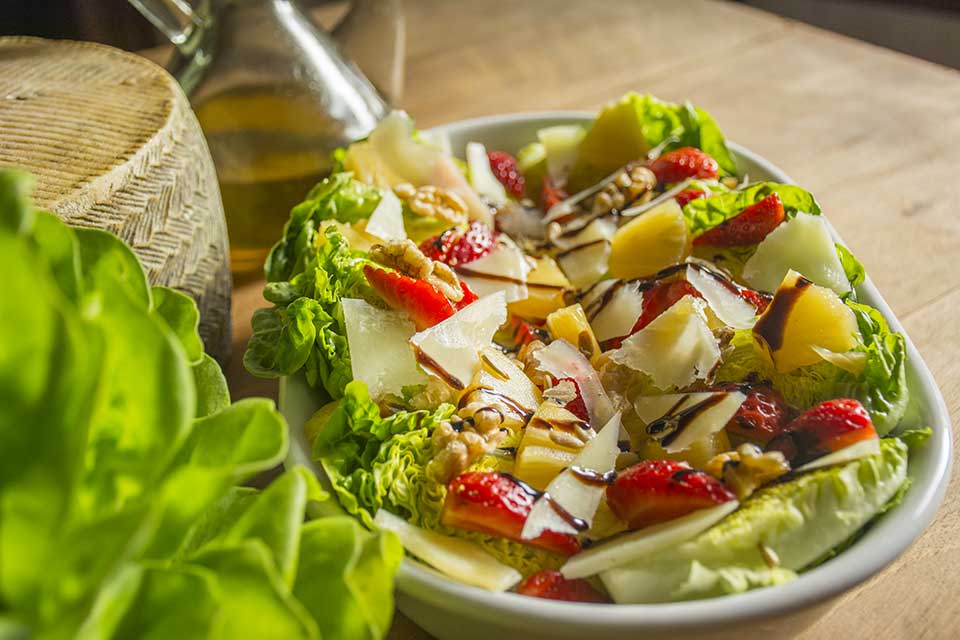 Tropical Salad with Las Terceras Manchego cheese P.D.O.

INGREDIENTS
Pineapple cut into slices
Strawberries
Lettuce heart
Sunflower seeds
Walnuts
Honey
Salt, olive oil and balsamic vinegar to taste
PREPARATION
Chop the lettuce in a half and place it on the plate. Cut the strawberries and the pineapple into small pieces and add them to the salad. Add the nuts and the sunflower seeds and finally the manchego cheese cut into chips. In a bowl mix a tablespoon of honey, olive oil and balsamic vinegar for salad dressing. Add salt to taste.