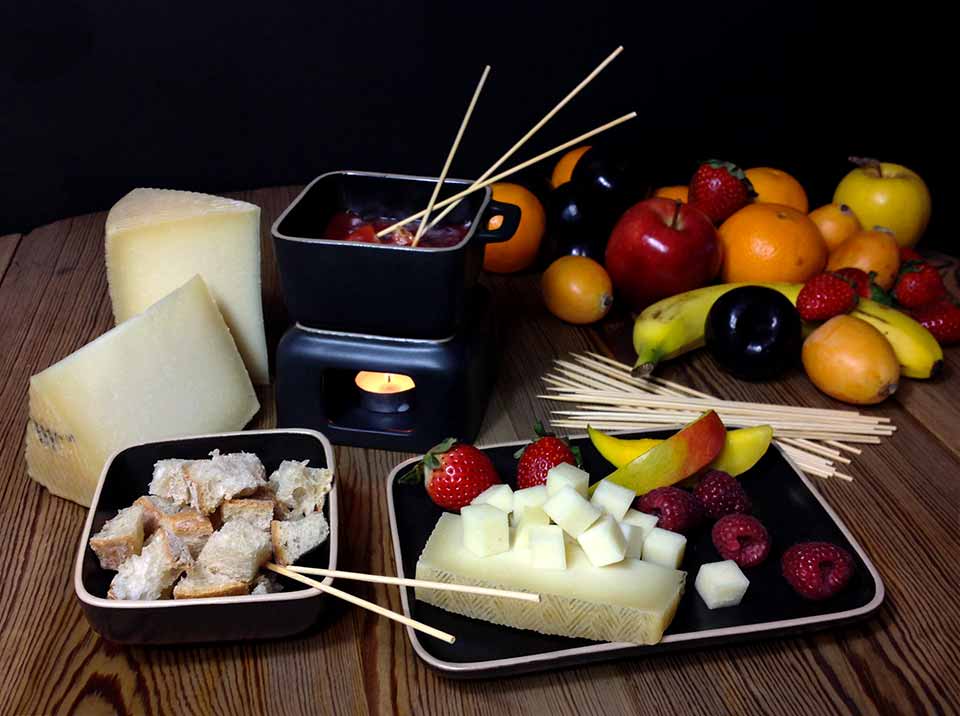 Fruit fondue with Las Terceras manchego Cheese

INGREDIENTS
50 gr of El Becerril Tender cheese.
Half mango
100g of strawberries
50g of blackberries
The juice of 1 orange
1 banana
2 tablespoons of honey
PREPARATION
Grind the fruit, add the juice and honey and put it in a saucepan over a low heat.
We let it reduce little by little until we get the desired texture.
We put it in the fondue container and light the flame to keep it warm.
We cut all the cheese varieties into small pieces and serve them around the fondue.
Ready to serve.